Tasmania - Come Down For Air 2023/24
With domestic holiday travel softening after a post-COVID surge, and international travel beginning to recover, the tourism marketplace is increasingly competitive.
Tourism Tasmania continues to evolve Come Down For Air in brand campaigns to ensure our marketing stands out in busy advertising environments and celebrates our destination.
The 2023/24 iteration of Come Down For Air inspires travellers to consider Tasmania as a year-round destination and to explore our whole island. It's a meaningful invitation for people to come to Tasmania and find their own space and 'air'.
The campaign leads with a contextually relevant approach to deliver the right message in the right place at the right time, injecting our unique Tasmanian perspective into busy urban environments at a time when the audience may be most receptive to it.
Whether travelling through an airport, waiting at a train station, or navigating peak hour traffic, Come Down For Air advertisements will speak to people in those moments, encouraging them to experience something more meaningful than the daily grind.
Contextually relevant advertisements appear in airports, train platforms, major traffic routes and intersections, office buildings, gyms and street furniture.
The campaign is also delivered on high-reaching channels including online and subscription video, broadcast video on demand, paid social, audio and digital display, and Tourism Tasmania's Discover Tasmania website, app, Instagram, Facebook and Tik Tok.
Content partnerships with The Imperfects Podcast and the Guardian further activate Come Down For Air and support brand storytelling.
Come Down For Air appears in major metro areas across Victoria, New South Wales, Queensland, South Australia and Western Australia, from 23 October 2023 to 31 March 2024.
Read more about the Tasmania – Come Down For Air brand platform.
Campaign advertisement examples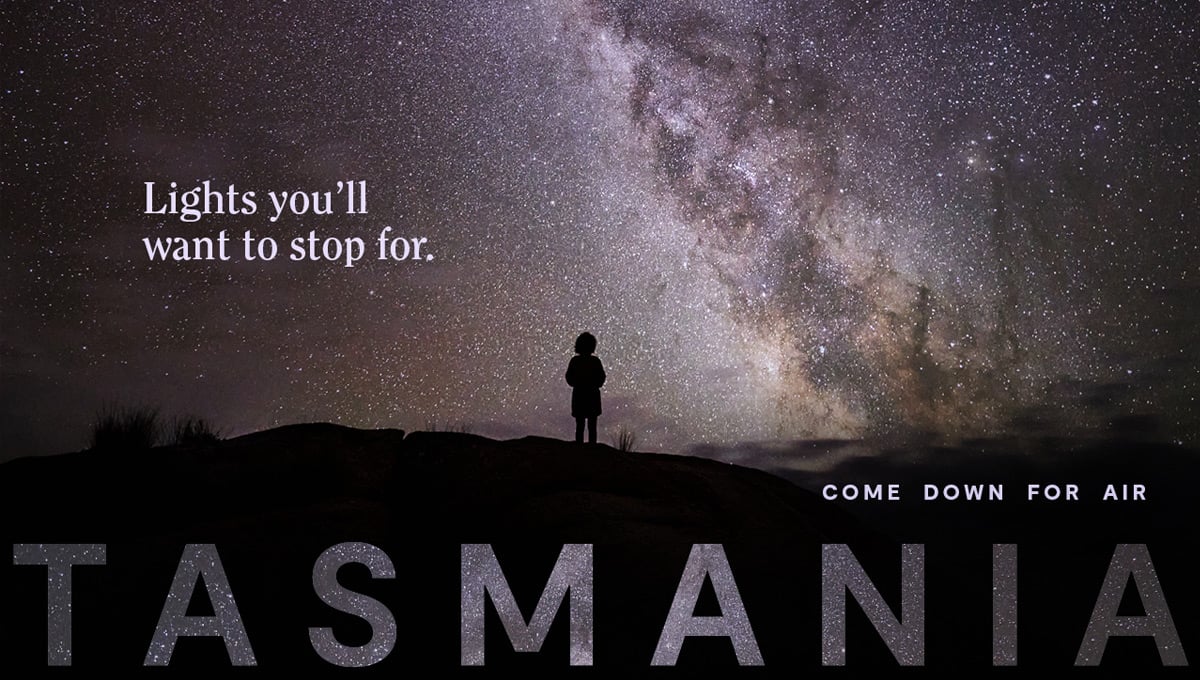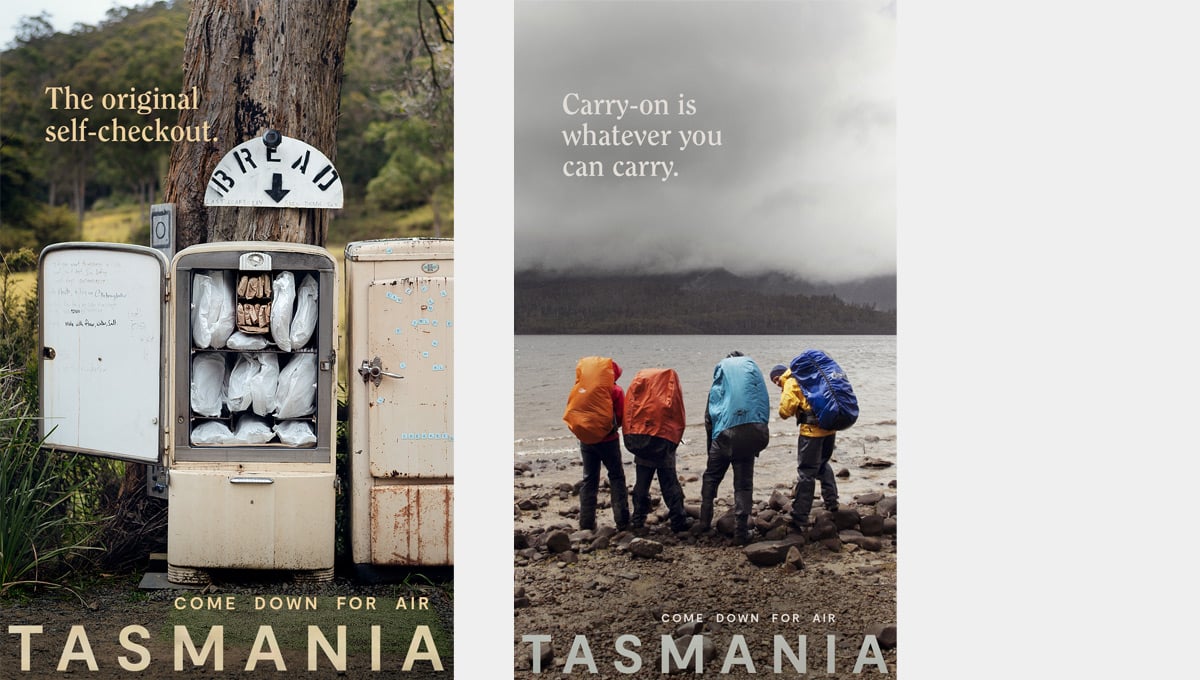 Campaign videos