Golf
Tourism Tasmania has developed a marketing campaign to increase consideration of Tasmania as a golfing destination among golf enthusiasts.
The campaign forms part of the Unordinary Adventures program and is based on the insight that golfers thrive on a sense of competition – they want to challenge themselves as well as challenge each other.
The campaign showcases what is distinct and special about Tasmania's top golf courses, including their spectacular and rugged coastlines, world-class quality and welcoming ethos. The campaign invites golfers to take up the challenge of testing their abilities on Tasmania's courses – and to bring their mates along with them.

The campaign includes:
Advertising in leading Australian golf publications and websites, Golf Digest, Golf Australia (publication) and Golf Australia (governing body), across both print and digital channels.
Geo-targeted online digital banner advertisements within a 2 kilometre radius of main golf courses and driving ranges in metro areas.
Special golf packages and deals.
Content showcasing golf courses and experiences, to inspire golf enthusiasts plan their golfing holiday.
A campaign landing page on the Discover Tasmania website encouraging golf enthusiasts to discover more about golf in Tasmania and book golf experiences.
Visit the campaign website at www.discovertasmania.com.au/golf
Working with Industry
Here are a few ways that tourism operators can get involved in this campaign:
Check out the new golf imagery in Tourism Tasmania's visual library, available to download and use in your marketing. Registration is easy and free.
Download the Golf Fact File to learn more about golf in Tasmania.
Download the Golf Enthusiast Profile to learn more about people who travel for their golfing passion.
On social media use #DiscoverTasmania to increase exposure of your product to a large audience of potential customers. Encourage your staff, guests, friends and family to share their experiences of your product on social media and to use the hashtag – more shares means more exposure. Make sure to add your relevant regional tourism organisation consumer hashtag to your posts, too.
Use Tourism Tasmania's golf GIPHY sticker on your Instagram and Facebook Stories. Search '@tourismtasmania #golf' in the 'gif sticker' search bar.
Stay informed and subscribe to Tourism Talk (Tourism Tasmania's electronic newsletter).
Get involved with your regional tourism organisation. If you are a tourism industry operator, being involved with your regional tourism organisation is really important. We work with them closely and they are an important connection point with us.
Campaign advertisements
Print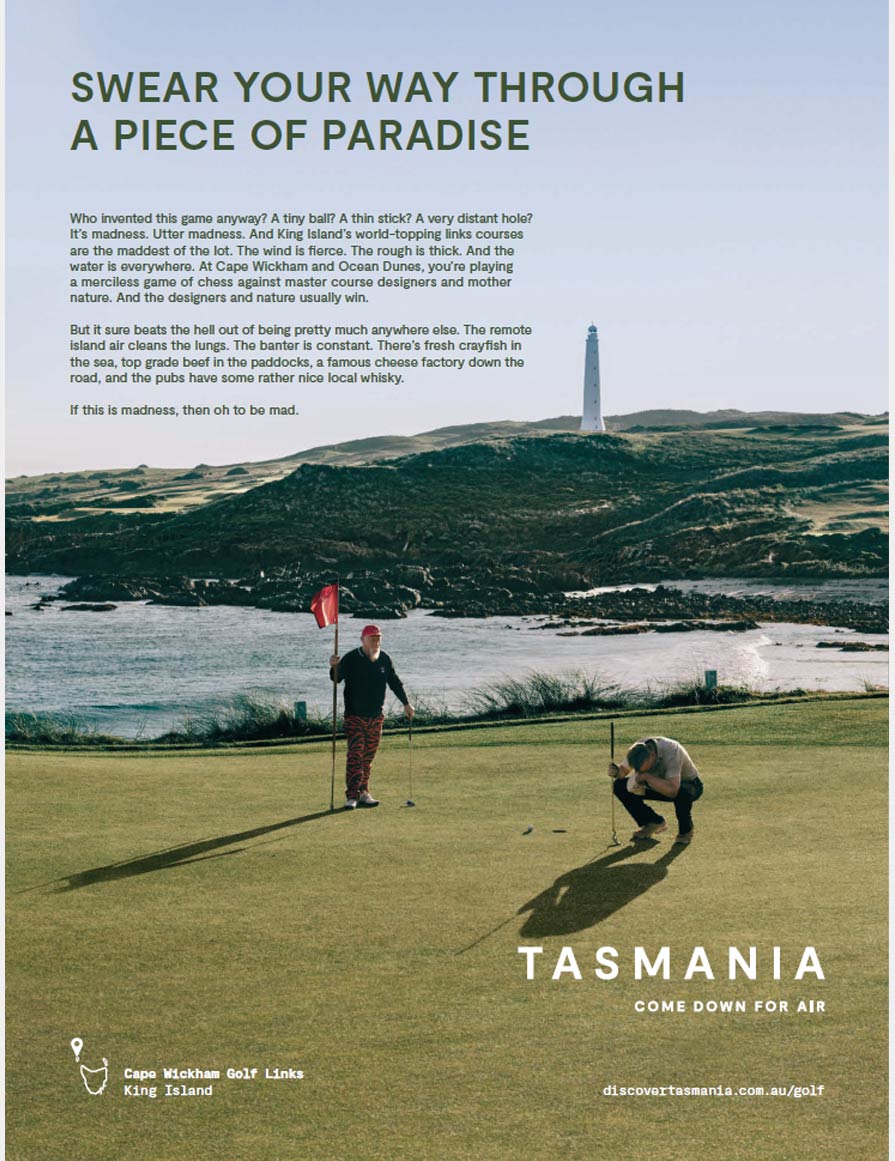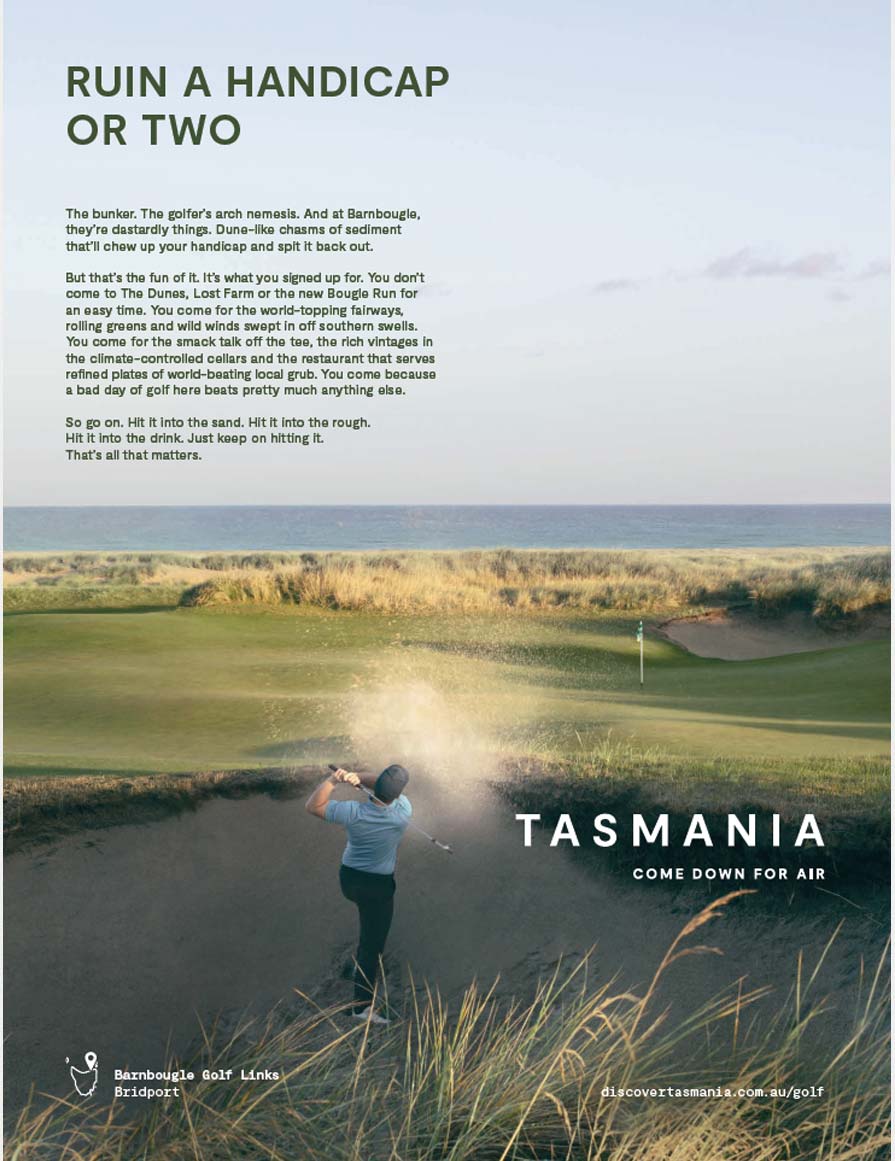 Digital