Love Autumn in the South - Marketing Campaign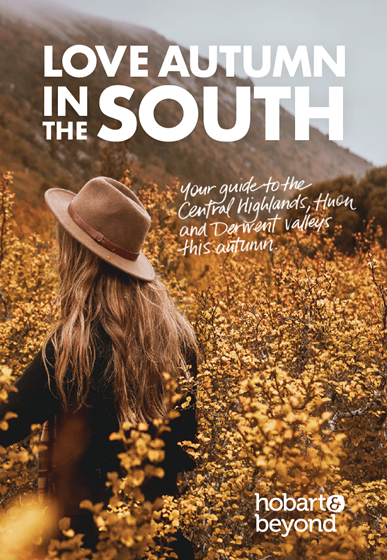 Through a partnership with Destination Southern Tasmania, Tourism Tasmania has developed a bushfire recovery marketing campaign titled Love Autumn in the South. The campaign will run for 13 weeks from 2 March to the end of May 2019.
The campaign focuses on the regions with the biggest bushfire impact, where operators were subject to emergency alerts and where there have been road closures restricting access to product. These are the Huon and Far South, the Central Highlands and the Derwent Valley.
We know from past experience and research that messages around being open for business and a focus on crisis recovery are less effective than messages leveraging local events and existing experiences, in encouraging people back to affected regions.
Campaign message
Love Autumn in the South carries a message of the beauty and appeal of southern Tasmania during autumn and the vast array of thing to do and see at this time. It will focus on events and experiences encouraging Tasmanian and visitors already on-ground in southern Tasmania to get out and embrace Tassie's autumn to feel a spirit of fun, adventure, curiosity and wonder at how special this time of year is.
Activities
The key activities of the campaign are an A5 booklet that will be inserted into Saturday's Mercury (2 March). Extra copies will be printed and distributed at Hobart Airport, TVINs, hotels, cafe's and key tourism sites in Southern Tas.
This will be followed by advertising in the Saturday and Sunday Mercury every weekend until the end May as well as a number of full page ads in TasWeekend. The campaign will be supported by outdoor billboards, digital advertising, outside radio broadcasts with Dave Noonan (6, 13 and 20 March), a campaign landing page on Hobart and Beyond and more.
How to get involved
Destination Southern Tasmania will be sending separate invitations to operators in the affected areas to call in for breakfast during the radio broadcasts, and they encourage tourism operators to keep in touch about upcoming events or provide any feedback at https://southerntasmania.com.au/contact-us/