What's on in summer 2019 – events
With summer's lingering last days upon us and early autumn creeping up, it's the perfect time to make the most of the outdoors, even better if you're at one of Tassie's fabulous festivals. Whether it's maritime culture that floats your boat, bike riding that gets your wheels turning or the arts scene that's music to your ears. Foodies and kids are on the radar too, so pack a picnic basket and check out these fantastic summer events.
Festival of King Island:1–2 February 2019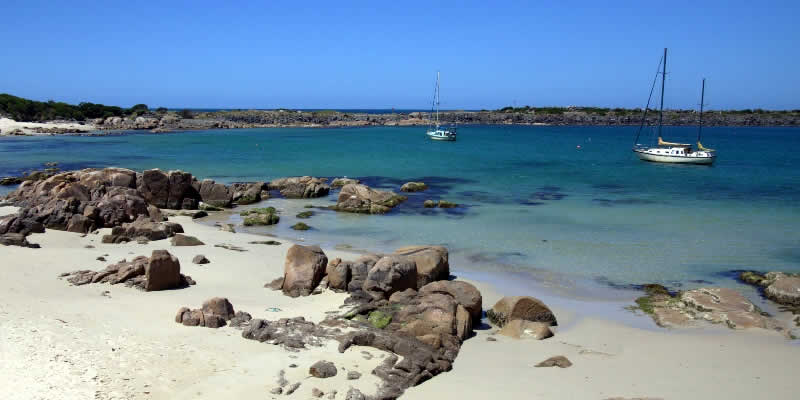 Take in the picturesque view of King Island's Currie Harbour while listening to the sounds of local and interstate musos Brian Ritchie (of Violent Femmes fame), Gretta Ziller, AndrewSwiftand Roze Zita Falko. Being a family-friendly festival, the Waterslide Wipeout is perfect for both young and young-at-heart to refresh, or take a dip in the surf. If you prefer a drier form of relaxation, try True Spirit Revival, a yoga practice alongside live acoustic tunes. Food vans and stalls will keep you well fed and camping is easy at only $10 per person. Tickets for the two days are $60 (kids and teens under 18 get in for free). More information and ticket sales at www.foki.com.au
Festivale: 1–3 February 2019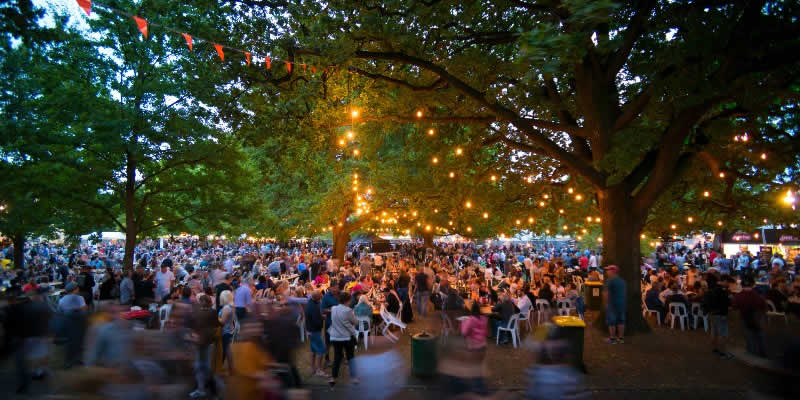 Now in its 31st year, Festivale continues to be a calendar highlight. Held in Launceston's leafy City Park, the three-day festival showcases the very best food and drinks Tassie has to offer. Wet your whistle with cider, beer, wine, whisky and gin, and get eating – there are 80 food stalls to choose from and also cooking demos by top chefs. The musical lineup is a cracking one, with the Hoodoo Gurus, Ross Wilson and Kate Ceberano among the headline acts. You can even download the new Festivale app to your phone to get the most out of the festivities.
Australian Wooden Boat Festival: 8–11 February 2019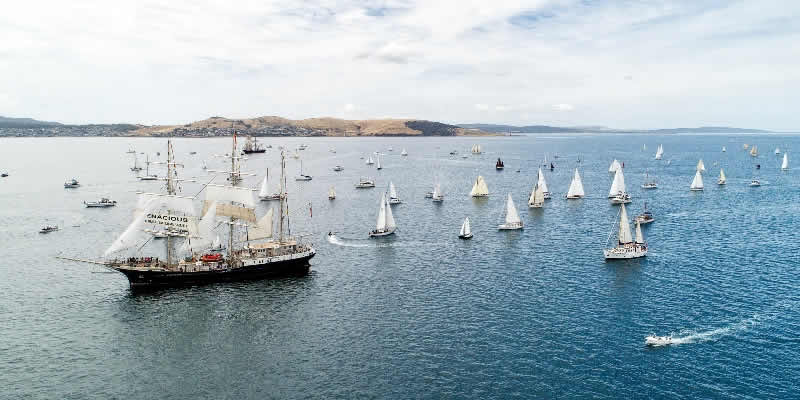 The award-winning biennial Australian Wooden Boat Festival sails into Hobart on 8 February. For four glorious days you'll be able to check out beautiful wooden boats from all around the southern hemisphere and learn more about Australia's maritime culture and fishing industry. Non-seafaring folk are also well catered to with a range of stalls to browse and food and drink to enjoy, and kids can go wild at the Children's Circus School at Parliament House Lawns. Entry to the festival is by donation.
Taste the Harvest: 17 February 2019
What better way to spend a cruisy Sunday than to drop in on Devonport's Taste the Harvest festival at Roundhouse Park. There's something for all ages - kids will be entertained by the Harvest Parade, foodies will love new meal inspo at the food demonstrations, as well as celebrity chef Ben Milbourne. If you're pretty handy in the kitchen yourself, don't miss entering the Country Women's Association cooking competition. Local musicians will provide the day's soundtrack. Entry is free for kids under 16 and adults are $10 on the day.
King Island Long Table Festival: 22–24 February 2019
Solo or otherwise, you won't be starved of company at The King Island Long Table Festival. This event is just as much about the importance of community connection as it is about knowing where your food comes from. Kicking off at Currie Harbour with a tour of King Island Seafoods, you can visit the farm of the event's co-founders Cynthia and Paul Daniel (the birthplace of the festival) and King Island Dairy before partying it up at the Chic Beach Party – and that's just day one! The ever-popular King Island Long Lunch on the Sunday is not to be missed, so it's a good idea to book ahead.
Koonya Garlic Festival: 23 February 2019
It can be hard to buy locally grown garlic, so stock up your pantry when visiting Koonya for their annual Garlic Festival. Not only will you come away with lots of garlic but also the knowledge on how to grow it at home, with a panel of horticultural experts on hand to answer your curly questions. If you've got the gardening down pat, be sure to enter the festival's garlic competition. Cooking demonstrations will show you how to make the most of garlic in your meals, and you can sample garlic-inspired dishes as well. There's local music and a children's activity program to keep the kids busy. Tickets are available on the day with entry for adults $10 (children under 16 free).
Evandale Village Fair and National Penny Farthing Championship: 23 February 2019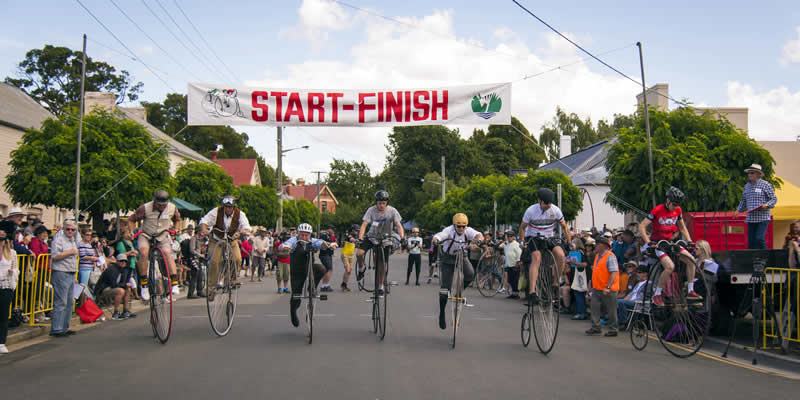 A huge penny-farthing barreling down the main street is a sight to see, and you'll see a pack zooming through Evandale on Saturday 23 February. Since 1983 penny-farthing enthusiasts assemble to watch the quirky ye olde worlde bikes race down the street. Not only is the fastest rider rewarded but there are also prizes for the slowest penny-farthing rider, as well as obstacle races and a biathlon (half ride, half run). If you prefer your wheels closer to the ground, check out the display of vintage cars, or the kids can use pony transport instead. As well as pony rides, there's face painting, a puppet show and a parade featuring street performers. On the day, adults are $12 and kids under 16 are free
Ten Days on the Island: 9–24 March 2019
This year's Ten Days on the Island marks the tenth year of the festival which has built up a reputation championing Tasmania's arts scene. Held state-wide, the festival runs over three weekends in March and showcases local, interstate and global artists. The festival will begin in Burnie with the world premiere of Out of Chaos from circus group Gravity and Other Myths. There's also opera, classical and contemporary music (such as Lior) and a performance of children's classic Peter and the Wolf to name just a few of the eclectic offerings.
A Taste of the Huon: 10–11 March 2019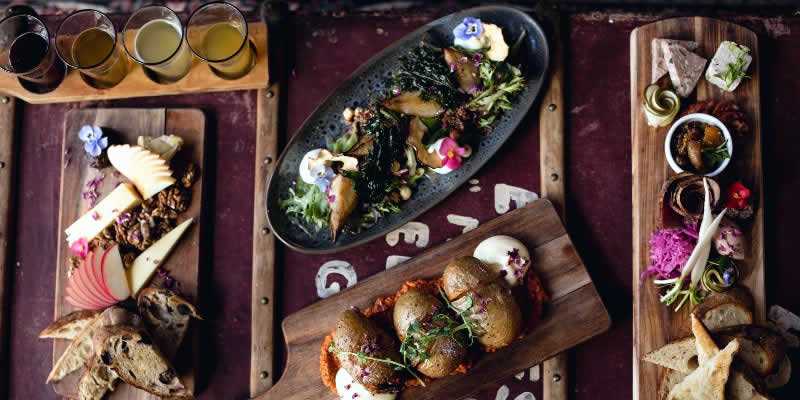 Only 30 minutes from Hobart, Ranelagh is home to A Taste of the Huon, a festival that has been running for an impressive 27 years. Run across two days, there's plenty to see, do, and most importantly, eat! Think mouthwatering local cherries, crisp apples, sweet berries and fresh salmon. The local vineyards are also well represented and will pop the corks to sample the region's excellent wines. Browse the many market stalls and kick up your heels up to the music program. Thrill seekers will enjoy the helicopter rides over the valley.
Shimano Enduro Tasmania: 29–31 March 2019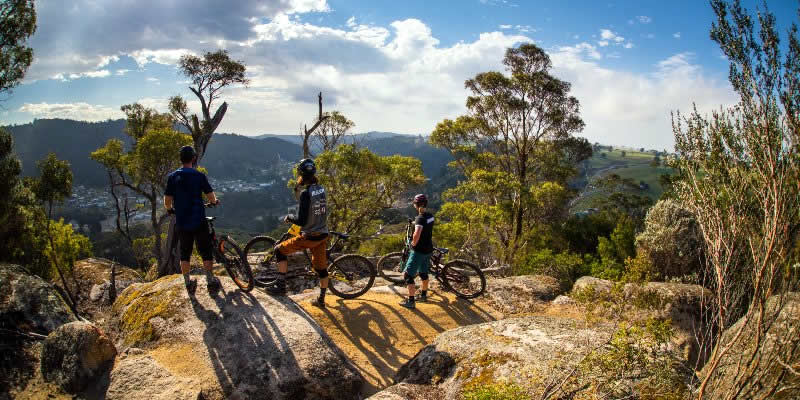 The Shimano Enduro World Series is back in Tassie for round two in March. Professional and amateur bike riders and enthusiasts will descend upon Derby (near Launceston) in late March to tackle the town's finest trails. Public entry is open if you want to throw your hat into the ring and challenge the pros. There will be bike and e-bike demonstrations if you're in the market for a new set of wheels, and children can take part in the kids ride and skills session.
For a full and up-to-date listing of Tasmanian events, and information on travelling to Tasmania, visit the Discover Tasmania website www.discovertasmania.com.au.