What's on for 2020 – events
Diaries at the ready, annual leave submitted. Here's our selection of Tasmania's top festivals and events for 2020. Yes, there's a lot to celebrate - food, drink, culture, art, sport, Tassie's real seasons and much more – so planning starts now.
Rolex Sydney Hobart Yacht Race
26 December 2019 – 1 January 2020
Celebrating 75 Years of Australia's iconic ocean yacht race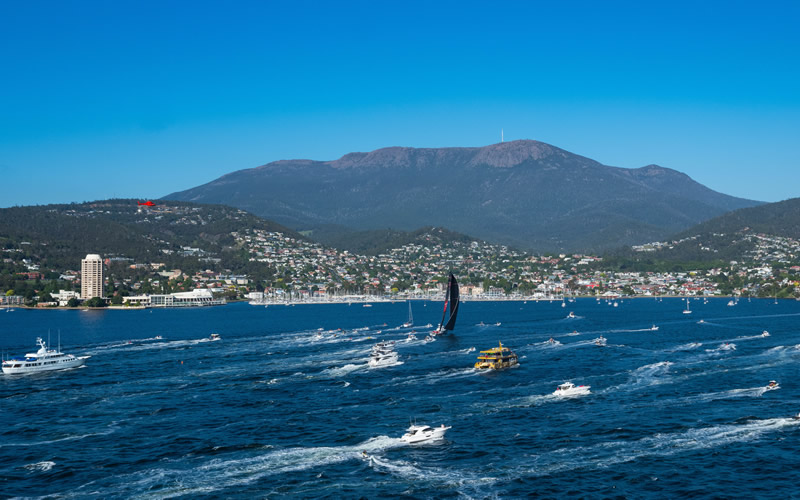 Hobart's Constitution Dock is the place to watch salty sailors cross the finish line, like sea warriors returning from battle, after sailing 628 gruelling nautical miles from Sydney Harbour. It's the other race that stops the nation, and this year's event marks the 75th race. One of the world's toughest ocean competitions, the Rolex Sydney Hobart Yacht Race pits sailors against the Roaring Forties and the might of the Southern Ocean. Hobart is both the finish line and the start of the party from midday on 27 December to a spectacular waterfront New Year's Eve celebration. To join the party, stroll around Hobart Race Village on Constitution Dock, where there's plenty of food and fun for family and friends. We'll catch you for "a quiet little drink" at your choice of Hobart's waterfront eateries, festivals, and bars. The race is unpredictable in every way, so wandering the docks post-race is fascinating –listen and learn as yachties debrief and tell tales (tall and otherwise) of the open ocean.

Ahoy mateys at www.rolexsydneyhobart.com
The Taste of Tasmania
28 December 2019 – 3 January 2020
Tasmania's Premier Summer Food Festival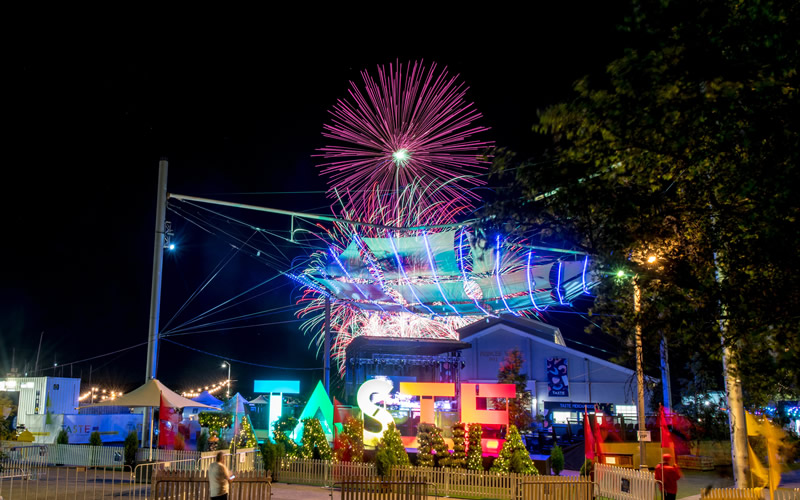 After you've congratulated the yachties, pop over to The Taste of Tasmania festival at Princes Wharf Shed No 1 on Hobart's waterfront. The Taste (as it's affectionately known) celebrates pride of place and community connection and, of course, great food and drinks. This year's festival will have its most culturally diverse collection of food stalls. More than 70 stallholders from around Tasmania bring their produce to market, with a focus on local, seasonal and vegetarian food from boutique producers including Bruny Island Cheese Co., Formosa Bites, Josef Chromy Wines, and Waji Food. Pop-ups will feature local-chef collaborations fuelled by community spirit, adding something new to the city's dining scene. This year's festival champions the state's beleaguered and busy bees drawing awareness of endangered bumblebees in the state. The site is designed this year to resemble a beehive to raise awareness of their importance in the food chain. The Taste has partnered with local charity Loaves and Fishers to manage food waste and give back to the local community. All decorative elements of the festival will be repurposed, recycled, and reused. With strong creative energy breathing new life into The Taste, it's set to be a stellar City of Hobart summer event.

Salivate at this selection of food stalls at www.thetasteoftasmania.com.au
Mona Foma
11 - 20 January 2020
There ain't no party like a Launceston party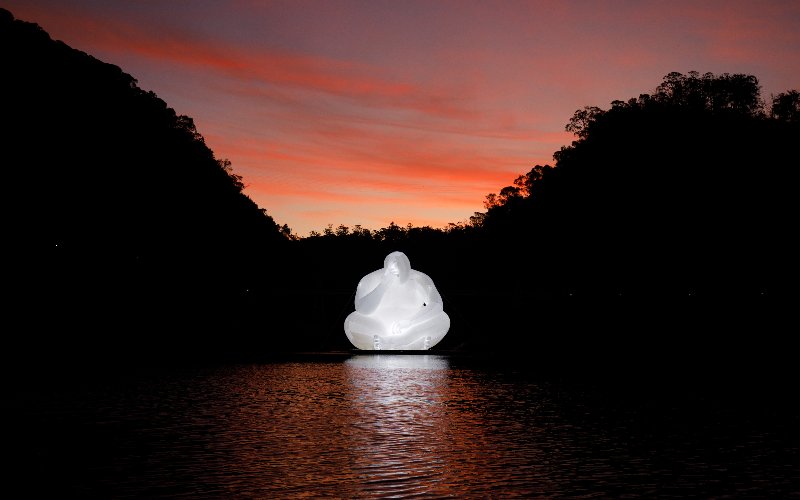 Mona Foma plays hard in the cultural playground of Launceston, brightening northern Tasmania's long summer days. Mona's summer festival is a high-summer celebration of music, art, performance, and hedonism, designed to solicit discord and exploit your sense of fun. More than 400 artists from around the world will gather this year at an astonishing collection of venues, from an inflatable, technicoloured temple of light and sound on the banks of the Tamar to sport-and-spectator-centric art in a 1960s suburban leisure centre. Artists include Laibach (Slovenia), Ludovico Einaudi (Italy), Flying Lotus 3D (US), Amanda Palmer (US), Paul Kelly (AUS), Orville Peck (Canada), Tim Hecker (Canada), Chai (Japan), and Holly Herndon (US). Expect a twilight celebration of palawa (Tasmanian Aboriginal) architecture, art, food, and stories; the return of festival nightclub Faux Mo; a laser-and synth psychedelic boat ride inspired by the ancient Greek underworld; a rollicking, larger-than-life puppet extravaganza in Cataract Gorge; and a whole lot more.

Chuck on a silly costume and lap up summer in Launceston. Program and tickets are available at www.monafoma.net.au
Dark Mofo
10 – 22 June 2020
Officially Australia's best special event (Helpman Awards, 2018-19)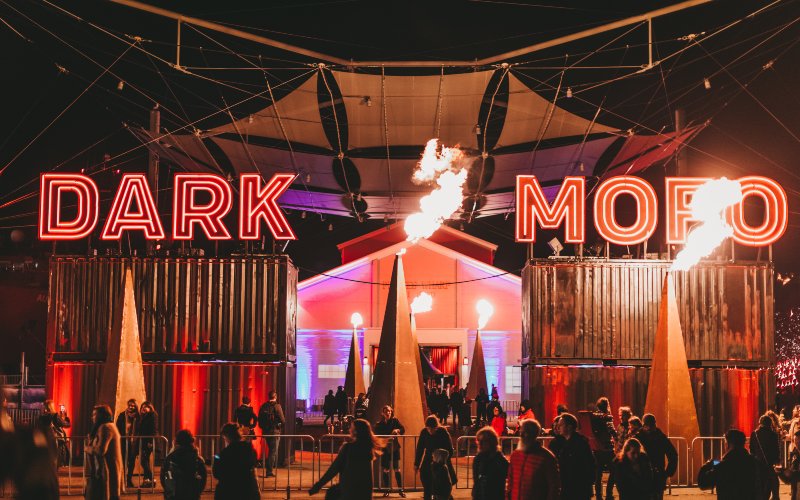 Celebrate the dark through large-scale public art, food, music, fire, light, and noise – lots of it. Dark Mofo is created by DarkLab, a subsidiary of the fevered imagination of Mona, the Museum of Old and New Art. Since its inception in 2013, Dark Mofo has delved into centuries-old winter solstice rituals, exploring the links between ancient and contemporary mythology, humans and nature, the religious and the secular, darkness and light, and the big themes of birth, death, and renewal. Last year the three-week art and music festival presented 1000 artists at clubs, exhibitions, and installations in some of Hobart's most unexpected and interesting venues, including disused shipping yards and wharf sheds, theatres and churches, hotels and inner-city parks. Signature annual events include the Nude Solstice Swim, a two-weekend City of Hobart Winter Feast, and the sacrificial burning of the ogoh-ogoh. Dark Mofo has become Australia's hottest winter destination event and continues to attract the attention of winter lovers, solstice seekers, artists, and media worldwide.

With headliner Bon Iver, just announced, this year will be bigger and darker than ever. www.darkmofo.net.au
Festival of Voices
1 – 20 July 2020
Express yourself in song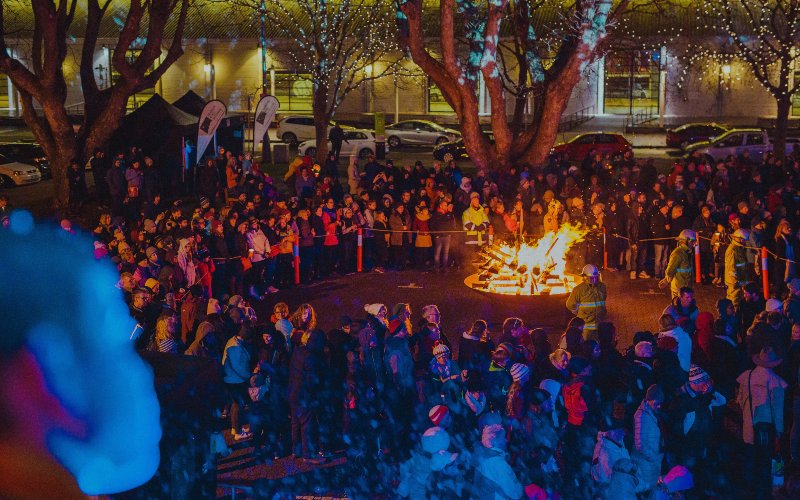 As Australia's premier celebration of song, the Festival of Voices projects warmth in winter with concerts, massed choirs, cabarets, and contemporary performances as well as family and pop-up events. More than 30,000 people gather for the two-week event in Hobart and regional Tasmania, celebrating the power of song and the joy of human connection through music. At the heart of the festival is a choral program that attracts visiting choirs and workshop participants from around the world. Musical genres explored in the past include cabaret, soul, jazz, pop, choral, and rock. There's a wide range of musical experiences, from the dramatic and grand to the intimate and moving, in venues ranging from recital halls to bars – and in unexpected spaces such as the City of Hobart Big Sing Bonfire, when people of all ages gather around bonfires in Salamanca Place to sing in unison. The 2020 festival will focus on the wellness aspect of shared singing experiences, exploring the rush of high emotion and endorphins released when strangers stand side by side and sing as one.

Sing your heart out at www.festivalofvoices.com
Huon Valley Mid-Winter Festival
10 – 12 July 2020
Fire, feasting, and folklore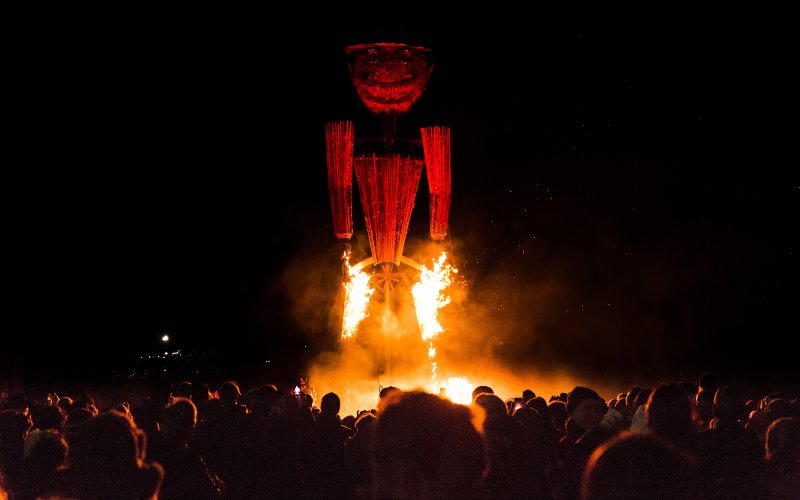 Held in the deep south of Tasmania in the dead of winter, the bacchanalian Huon Valley Mid-Winter Festival is a celebration of storytelling, winter feasting, and centuries-old pagan traditions. It's staged near the village of Ranelagh in the heart of apple-growing country, about 30 minutes' drive south of Hobart. Explore three days of otherworldly delights: irresistible local produce, artisanal cider and spirits, blazing bonfires and Australia's peak Storytelling Slam. Revellers drink and dance to eclectic folk music around bonfires, and limber up for the wassail, an old pagan practice to usher in a good harvest. Following flaming torches, wassailing folks dispel evil spirits by beating drums and pots and pans, then "awaken" the apple trees with the traditional wassail song and bless the trees with cider. The festival kicks off with a welcome ceremony from Tasmanian Aboriginals, to collectively release negative energy, cleanse the spirit and make way for the new, and culminates in the burning of a 15-metre wicker effigy named Big Willie. A highlight is the Storytellers Cup, a much-loved festival tradition giving folks a chance to connect, reflect and learn from each other through the art of sharing spoken tales.

Prepare your flower crown, face paint, and gumboots for Mid-Winterfest.
Tasmanian Whisky Week
10 – 16 August 2020
Celebrate the Golden Drop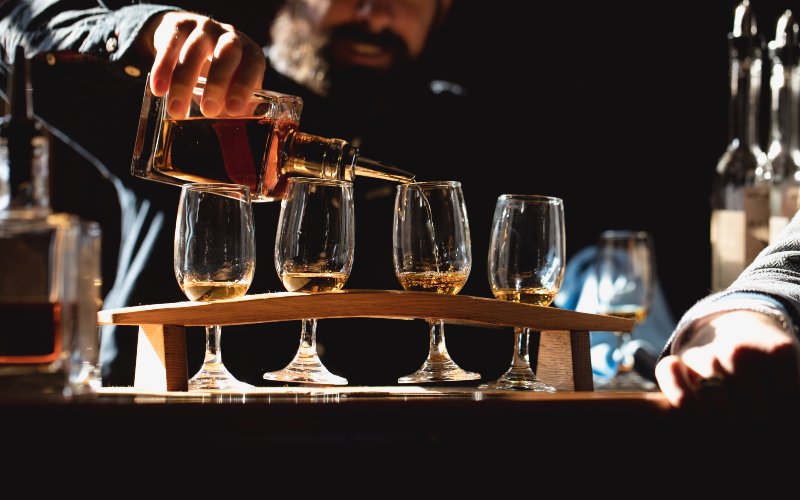 This is a week-long, state-wide celebration of whisky and the people who make it. Connoisseurs, as well as those who just appreciate a wee dram, can visit renowned local distilleries including McHenry Distillery, Lark Distillery, and Sullivan's Cove Distillery to see firsthand why Tasmania is emerging as the boutique whisky capital of Australia. Festival events take place in some of Tasmania's most picturesque venues - bars and barns, stables and restaurants - and exclusive masterclasses, behind-the-scenes distillery tours and access to unreleased whiskies make this year's edition the most exciting yet. Visitors can meet the makers and taste hundreds of single malts and blends. There's no better way to warm up this winter.

Cheers! www.taswhiskyweek.com
The Unconformity
16 – 18 October 2020
Tasmania's biennial west coast arts take-over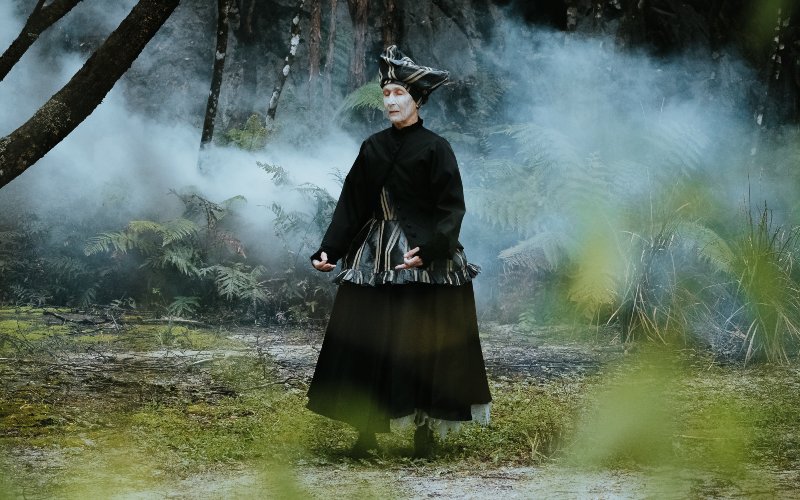 An old mining town on the edge of Tasmania's southwest wilderness is an unlikely location for an arts and cultural festival, yet that's only part of its attraction. This biennial festival on the west coast is courageously "mining new cultural experiences at the edge of the world" – part festival, part community development project. The Unconformity takes its name from the local rare geological formation, the Haulage Unconformity, but it also embodies Queenstown's reputation for being different. This unique addition to the Tasmanian arts scene was born in 2010 as the Queenstown Heritage and Arts Festival with the aim of attracting travellers to the town, struggling after its copper mine closed. Taking inspiration from the landscape, organisers curate an arts festival that reflects the local community and conveys a special sense of place, where the restored art deco Paragon Theatre, the main street and shop windows are transformed into immersive art venues. Expect the unexpected.

See why this arts festival in the middle of nowhere attracts global interest at www.theunconformity.com.au