What's on for 2019 – events
If there's one thing we do well (and often) down here, it's festivals and events. From arts and music to sport and all things food and drinks, we celebrate our culture and regions throughout the year.
Shimano Enduro Tasmania (Enduro World Series Rd 2)
25 March - 2 April 2019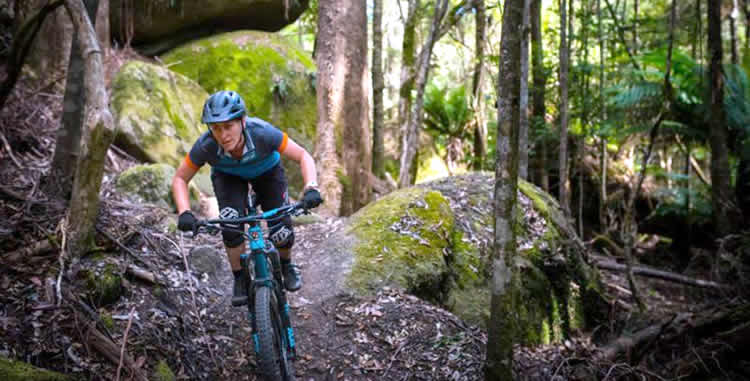 Okay mud-chasers, get along to Derby as Shimano Enduro Tasmania returns as round two of the Enduro World Series. See elite athletes from around the world compete and explore the trails of Derby - the area has become synonymous with world-class mountain biking. Riders will get to experience everything from fern forests to granite slabs as they take in the stunning views, albeit as they quickly race by. Entry to the Enduro World Series (EWS) will be available for riders on the 'EWS Reserved List' and riders on official EWS teams. The Little Rivers Brewing Co. Village will be the hub of the event for riders and spectators, culminating in a Tassie style after-party post official race day on the Sunday night (31st).
Dark Mofo
7 - 23 June 2019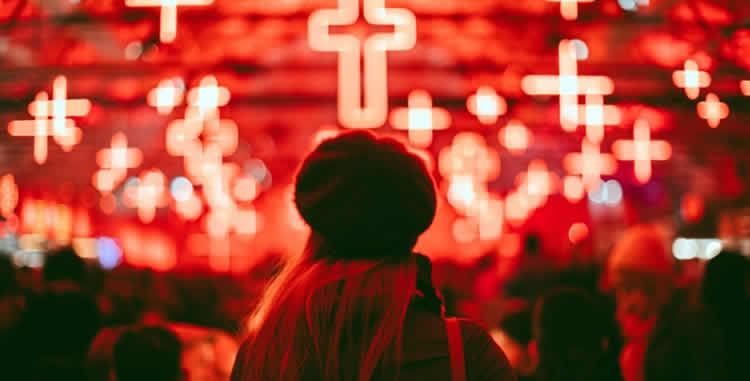 Celebrate the dark through large-scale public art, food, music, fire, light and noise. Dark Mofo returns within a forest dark in 2019, with strange dreams and restless nights from 7 - 23 June Every year this festival somehow raises the bar from the year before. We don't know how they do it but no doubt this year will be as dark, and even more delicious, as we all dance at the edge of the winter solstice. Dark Mofo is on from 14 - 23 June across Hobart, with a prelude weekend from 7 - 9 June. Annual highlights include the epic Winter Feast where the waterfront plays host to a heady food and wine festival nightly, international musicians and artists performing around the city, as well as the Burning of the Ogah-Ogah and the much anticipated (and slightly nut-cracking!) nude solstice swim.
Festival of Voices
28 June - 14 July 2019
As Australia's premiere celebration of song, the Festival of Voices pierces through the winter cold with concerts, massed choirs, cabarets, and contemporary performances as well as family and pop-up events. The festival opens on the East Coast and closes with a spectacular Finale Concert in Hobart, with the opportunity to learn, perform and listen in between. The City of Hobart Big Sing Bonfire on 7 July is a family highlight of the festival, with the huge crowd singing together as one. Key dates for this milestone event include FoV Coastal from 28 - 30 June and FoV Hobart from 2 - 14 July. Major workshops for 2019 are now on sale and the full program announced in April 2019.
Huon Valley Mid-Winter Fest
12 - 14 July 2019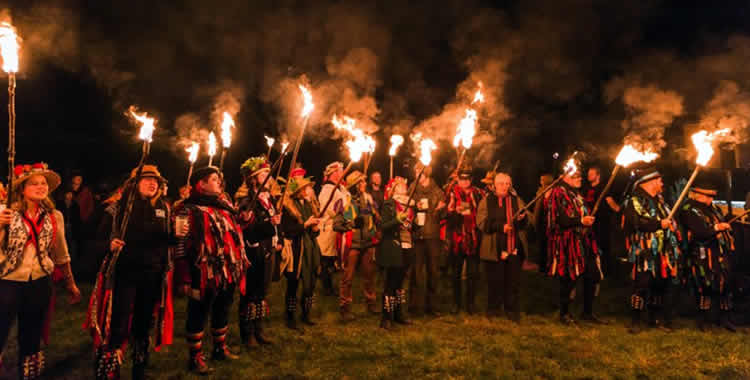 Explore three days of otherworldly delights, irresistible local produce, artisanal booze, eclectic folk music, blazing bonfires, and Australia's peak Storytelling Slam. The Huon Valley Mid-Winter Fest warms the dead of winter, a three-day pagan-inspired festival in the deep south of Tasmania. Festivities commence this year with a Tasmanian Aboriginal Welcome Ceremony, as thousands of patrons make an evening descent to southern Tasmania to get wild, wassail and burn a 13-metre tall wicker man. On Saturday, the main event kicks off with the age-old tradition of wassailing, a ceremonial blessing of the dormant apple trees to awaken them with a hell of a din with pots, pans and voices. Sunday brings a family friendly festival day with food, wine, cider and local musical entertainment. The Huon Valley Mid-Winter Festival is set to wake up Tassie's Apple Valley with fire, feasting and folklore.
Tasmanian Whisky Week
12 - 18 August 2019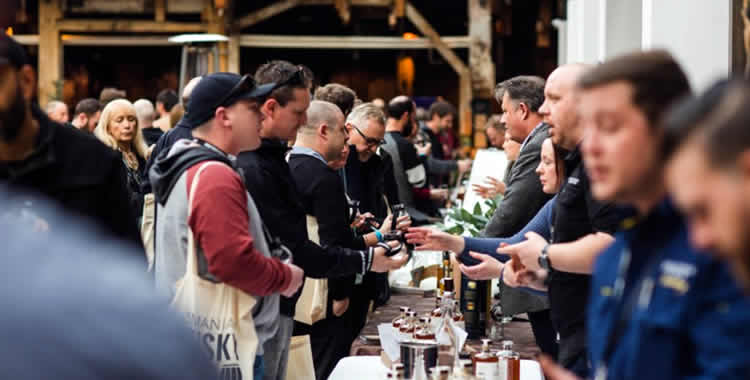 Tasmanian whisky is becoming known around the world as one of the finest there is, with international awards now being bestowed upon the island's producers on a regular basis. The 2019 Tasmanian Whisky Week celebrates the growing industry with events in every conceivable location: distilleries, bars, barns, stables, restaurants and hotels. Throughout the week distilleries will open their doors to host behind-the-scenes tours, opportunities to meet the distillers in person, tastings of unreleased whiskies and incredible dining experiences.
39th FIPS Mouche 2019 World Fly Fishing Championships Tasmania (Central Highlands)
30 November - 8 December 2019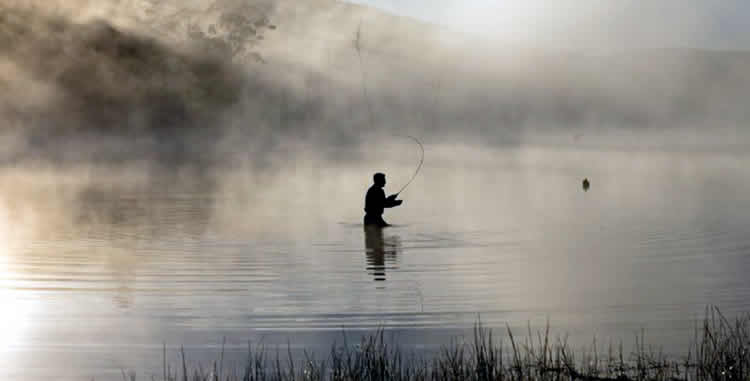 This year the championships are being held in Tassie, home to some of the best wild fly fishing in the world. Teams from around the globe will compete over five days with one session per day at the optimal fishing time for each day and coinciding with anticipated Mayfly hatches. With a strong angling community in Tassie at world-class standards, the event is set to showcase how good our lakes, creeks, rivers and lagoons truly are.
Rolex Sydney Hobart Yacht Race – 75th anniversary
From 26 December 2019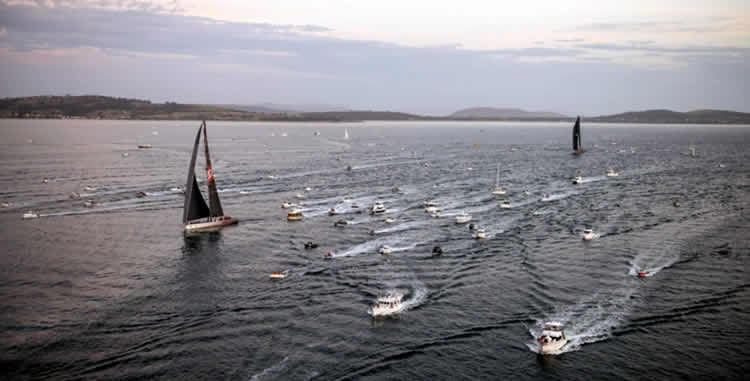 Oceans alive! It's the 75th anniversary this year of the Rolex Sydney Hobart Yacht Race. This year promises to be the best and most exciting one yet with a bumper fleet anticipated and every yachtie this side of starboard turning out for the event. Each Boxing Day (26th December) the race kicks off in Sydney Harbor and heads 678 nautical miles south to finish at Hobart's Constitution Dock. The Hobart Race Village invites punters to be part of the celebration of one of the worlds most revered ocean races. This year it promises to be better than ever with local food, drinks and entertainment on offer. While in Tassie, sailors and their salty entourages are encouraged to stay on and enjoy a 'quiet little drink'.
The Taste of Tasmania
28 December 2019 - 3 January 2020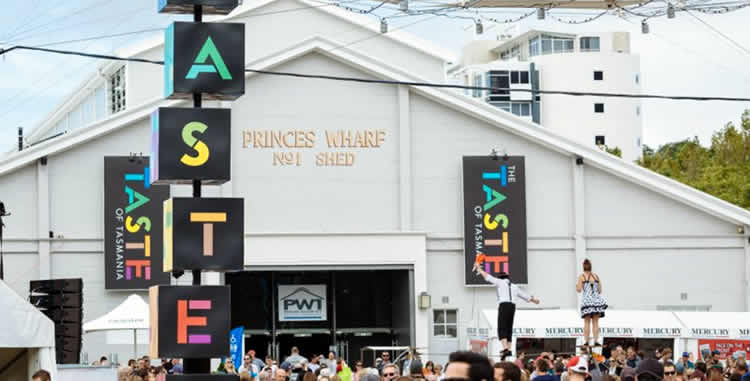 Every year for the past 30 years, Hobart has played host to The Taste of Tasmania, a massive celebration of the finest Tasmanian food and drink. 'The Taste' features more than 70 stallholders from around Tasmania, as well as local restaurateurs and boutique producers. There's a kids program, street performers and musicians, as well as masterclasses, tastings galore and the annual New Year's Eve party, with a celebratory fireworks display to kick-off the evening (for kiddies at 8:00pm, and past bedtime one for adults too). Ticketed events are released in October and general entry is free.
Mona Foma
17 - 19 January 2020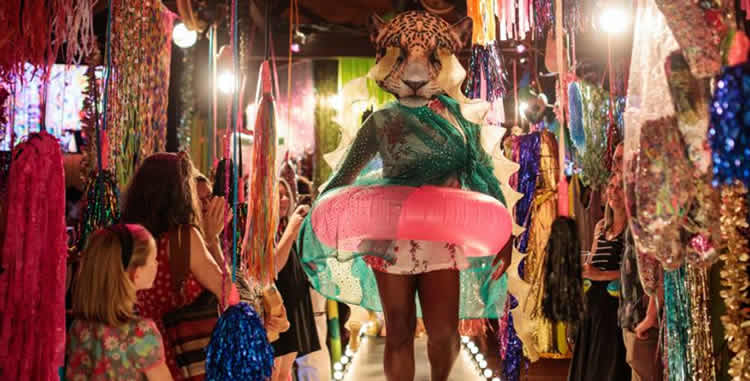 This key seasonal festival for the Museum of Old and New Art (Mona) last year settled in quite nicely up north to its new home in Launceston, where it has firmly cemented itself in the annual summer calendar. For one weekend only, the city serves as your own cultural playground, with local pub,clubs and venues used to entice curious revelers. The festival is introduction to our northern hub, nicknamed Launnie, with all of its nooks and crannies through hidden rooms and secret locations playing host to a range of performance art and cultural projects. The festival even has its own customised beer, so make sure you crack open a limited edition Launnie Longneck beer between activities. Curated by Brian Ritchie of the Violent Femmes it's full of thought-provoking exhibitions and installations combined with international headliners and local acts, which makes for a contemporary arts and music experience of the best kind.