What's new summer 2021
Tasmania's creative and entrepreneurial spirit has reigned strong throughout 2020, with a suite of new businesses launching around the island. Here's our pick of what's new for your next visit south.
The Keep, Goulds Country
Castle on a cloud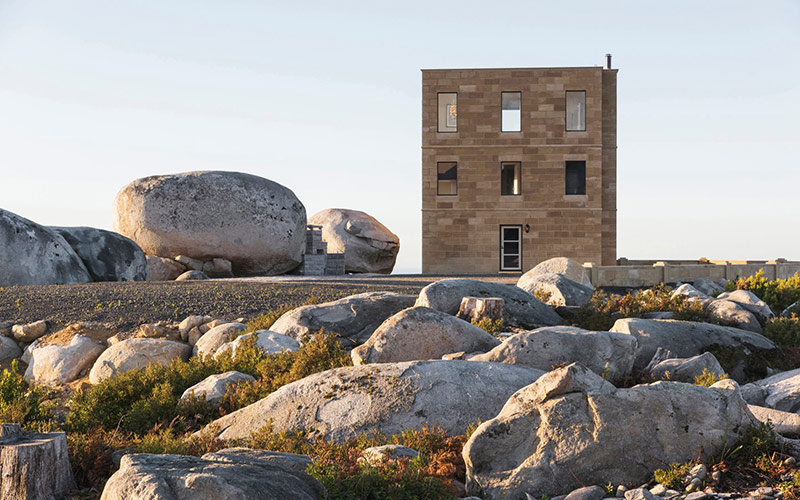 It's a beautiful folly - a sandstone tower for two (and only two) high on a remote rocky outcrop in the island's north east. There's plenty to see and do in the region, but once you've climbed to your tower above the clouds, it's tempting to retreat with original artworks, the best of Tasmanian-designed furniture and stunning views to larapuna/Bay of Fires and beyond. Take in the panorama from a big stone bath among the boulders, raise a glass beside the open-air fireplace, and walk in forests of myrtle beech and man ferns.
Havilah Wine Bar, Launceston
Cool bar, warm heart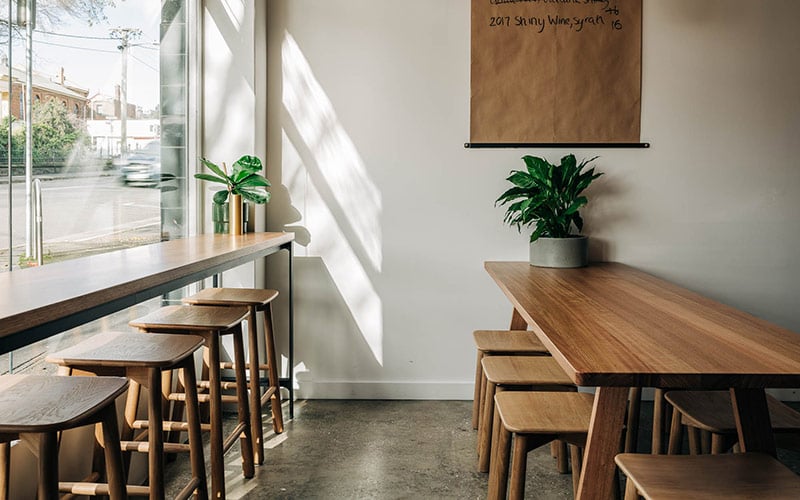 The newest star in Launceston's thriving food and drinks scene is Havilah, a cool new wine bar with a warm vibe. The wine list showcases hand-picked Tasmanian, Australian and international labels, matched to a short, produce-driven menu. It features a strong charcuterie offering of sustainably produced meats from Australia and Italy, cheeses from Europe and Tasmania, and local seasonal produce. On Sundays, the bar also operates as a cellar door for tastings of wines by Two Tonne Tasmania and Havilah, made by bar co-owner and Tamar winemaker Ricky Evans.
Lake Derby Floating Sauna
First wood-fired floating sauna in Australia opens in Tasmania
At the end of a forest walk in Derby is a little wooden cabin floating above a serene lake. Inside is a traditional wood-fired sauna tended by Nigel, your friendly local sauna master. Guests alternate hot therapy indoors with exhilarating plunges in the freshwater lake outside. There's no better way to end a day shredding the world-class mountain bike trails of Derby. Up to ten people can safely occupy the sauna, and private hiring is welcome.
www.facebook.com/floatingsaunalakederby
Clover Hill Experience
Add scenic flights to wine and food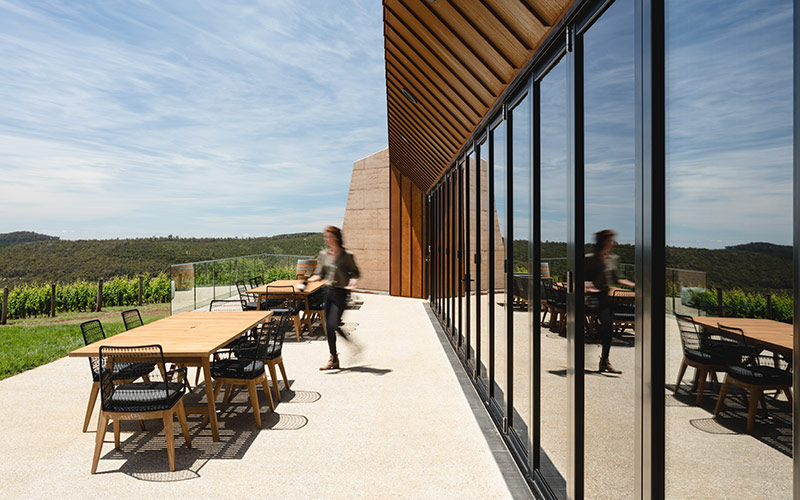 Award-winning sparkling house Clover Hill and premier heli-charter company Unique Charters have released a portfolio of bespoke experiences to showcase northern Tasmania. From the picturesque Tamar Valley vineyard, just 40 minutes' drive north east of Launceston, board a chopper for your preferred adventure. Arrive for lunch on Flinders Island and eat freshly caught the crayfish straight from the cray pot. Touch down and tee off at Barnbougle Lost Farm, one of the world's top courses. Or watch as the wild, rugged landscapes of the Central Highlands and Cradle Mountain unfold below. Back at Clover Hill, guests enjoy back-vintage appreciation sessions with local cheeses.
www.cloverhillwines.com.au/experience
River Cabins Derby
#CabinLove in Derby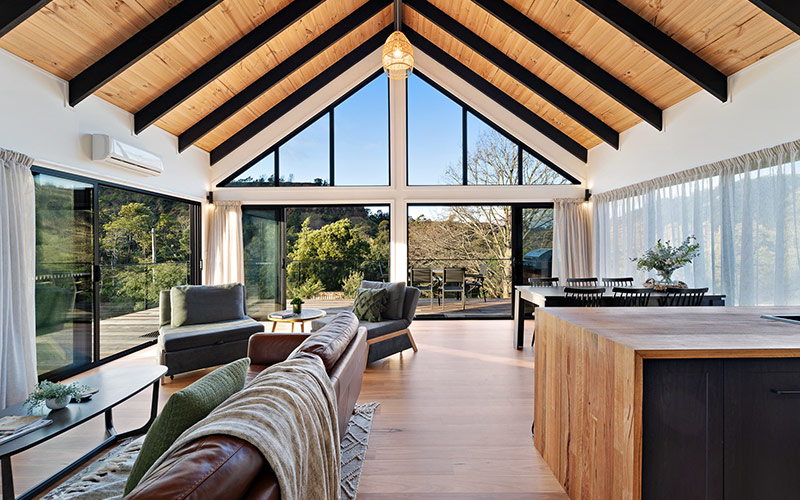 Find your flow in one of three Scandi-inspired cabins on the edge of the Ringarooma River and just 700 metres from the world-class mountain bike trails of Derby. These wilderness-luxe cabins have high ceilings, exposed timber features and plenty of light. The two-bedroom, two-bathroom cabin sleeps up to four and has a fire pit for post-ride decompression. The other two cabins sleep two people each.
Freycinet Walking Tour
Walk with a Wineglass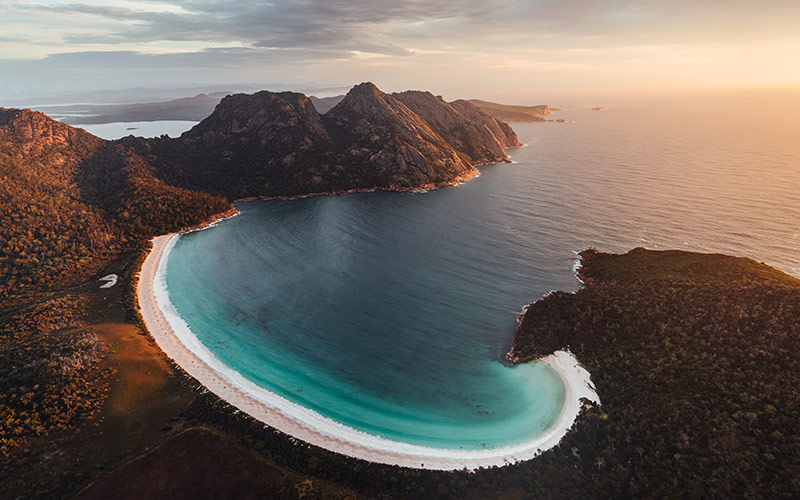 Experiential Tasmania has launched a new guided day walk in Freycinet National Park on the island's east coast. The five-and-a-half hour walk departs Freycinet Lodge, inside the park, and begins with a gentle 45-minute climb to the Wineglass Bay lookout. Walkers head west along the Isthmus Track to Hazards Beach. Tours with experienced guides take a maximum of eight guests, who are supplied with day packs filled with essentials and a gourmet picnic lunch. Be sure to raise a toast to Wineglass Bay on the way back.
www.freycinetlodge.com.au/walking-tour
Vibe Hotel Hobart
Opening November 2020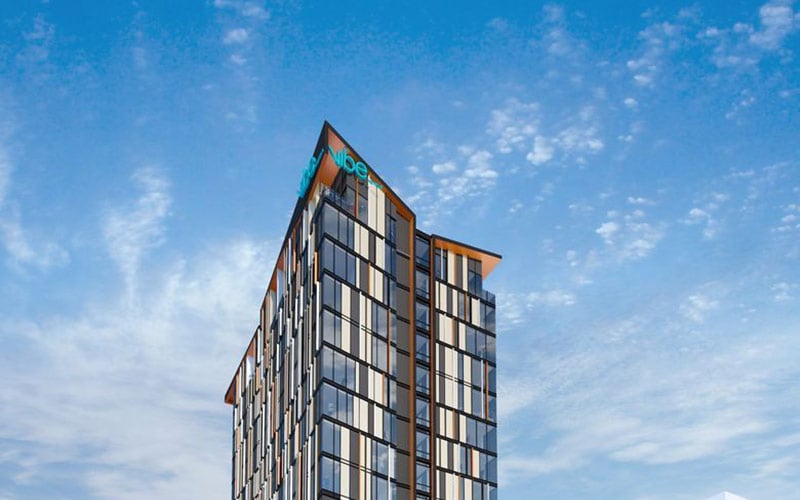 The striking façade of this 142-room hotel has transformed Hobart's skyline. Located in the CBD, on Argyle Street, the hotel has a pool, gym, restaurant and bar and conference space, with Mount Wellington as a backdrop and Salamanca Market and the city's wine bars and art galleries close by.
www.vibehotels.com/hotel/hobart
Tasmanian Air Tours
New heli-tour venture takes flight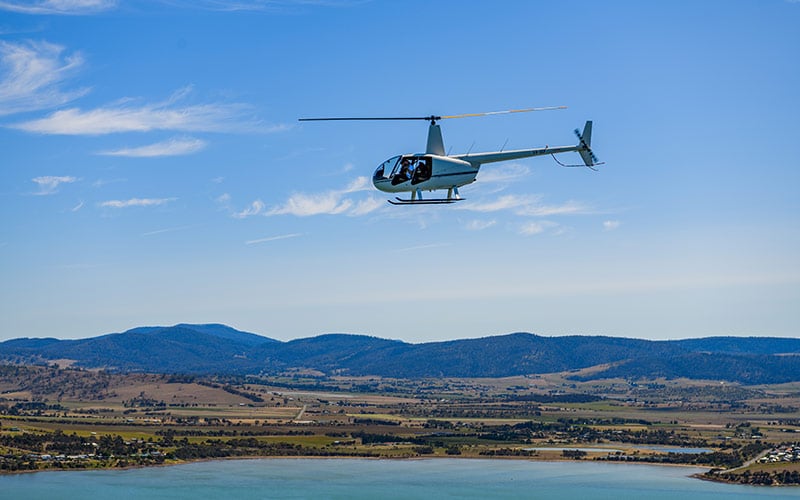 There's a tailored trip over the horizon to fulfil just about any passion, and a bird's-eye view to match. Tasmanian Air Tours runs a fleet of three, four and five-seat helicopters based on the edge of Hobart offering tailors trips to explore interests in wilderness and cultural experiences, food and wine, whisky and gin – whatever a heart desires. It's a great option for time-poor travellers seeking full immersion with local guides.
Hotel Verge Launceston
Launceston's New Modern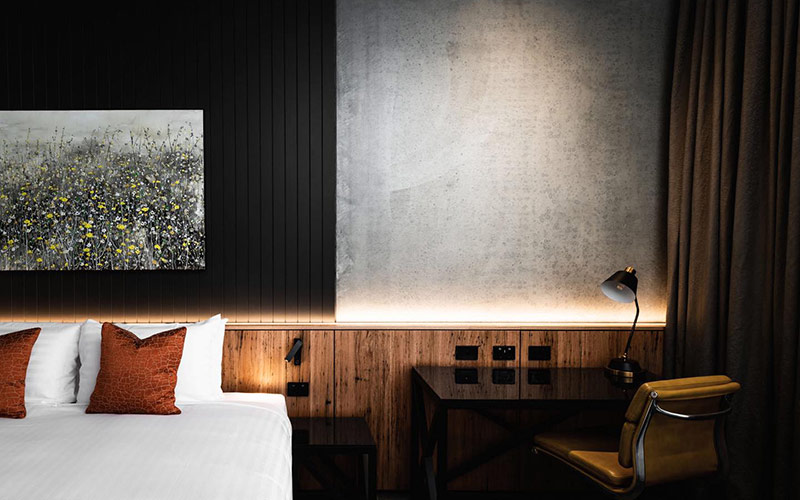 An "industrial luxe" ambience created by local architect Cumulus Studio echoes the early industrial heritage of this inner-city precinct, adjacent to Launceston's historic City Park. Featuring brick, glass, wood and concrete, the hotel has 86 spacious, well-appointed rooms and a gym, guest laundry and boardroom for up to 100 people. The city's celebrated community Harvest Market is nearby, and Tasmanian produce features on menus at the hotel's restaurant, Diverge.
Deluxe Women-Only Photography Escape on Flinders Island
For ladies who snap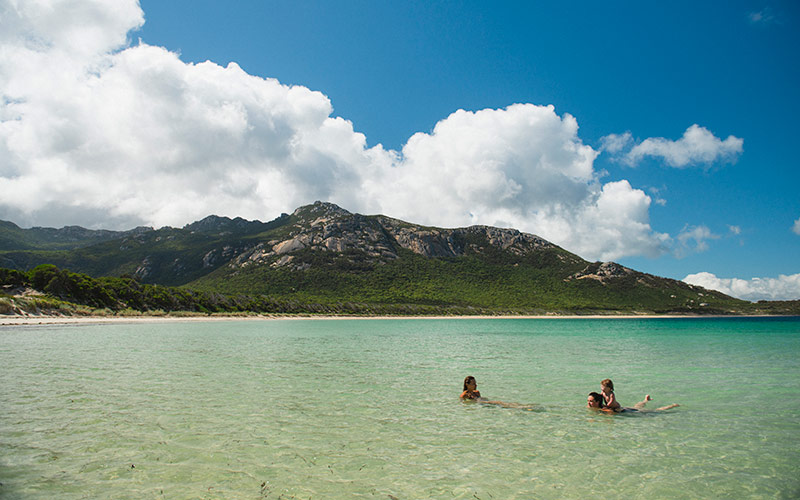 Join an all-inclusive photography retreat to rugged Flinders Island, off the north-east tip of Tasmania. Shutterbug Walkabouts hosts the 5-day guided photography experience for women in November, with gourmet dining and boutique accommodation. With under ten guests, the small group size encourages "calm and mindful photographic connection between lens and land". Travel solo or bring a friend, and capture the beauty of Flinders' mountain ranges, lichen-stained coastal boulders and pristine beaches.
https://shutterbugwalkabouts.com.au/women-only-photography-escapes/
Image requests
For high resolution photographs used in this article, please reach out to our PR & Earned Media team at media@tourismtasmania.com.au or join our Visual Library.