New ways to see Tasmania in 2020
The secret is out, well and truly. Tasmania has been named among National Geographic's Best Trips of 2020, Hobart features in Monocle magazine's top four small cities, and Condé Nast has just named the island a must-see. And there's more excitement coming up with a raft of new places to play, stay and experience this year.
New Hotels in Hobart and Launceston
Tasmania welcomes top players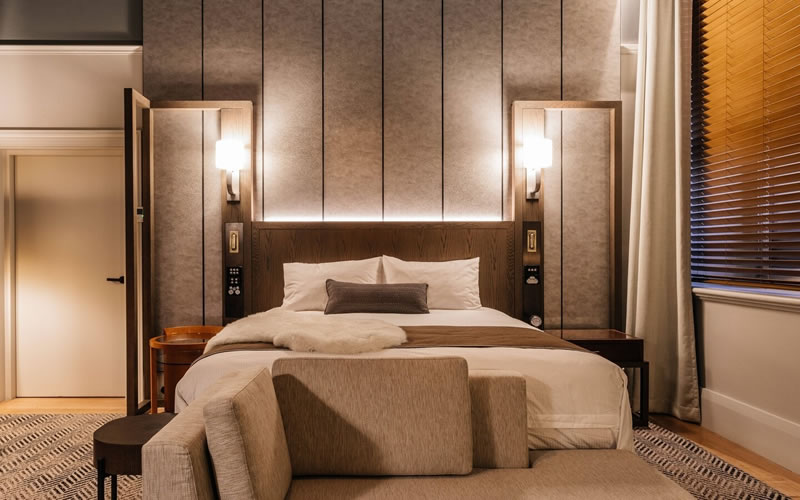 Standby for an influx of powerhouse global hotel brands. Coming in Q3 2020, the Marriot Luxury Collection opens The Tasman, its $50 million five-star Hobart hotel in a restored heritage building in Parliament Square. The InterContinental Hotels Group opens Crowne Plaza, a 278-room hotel above the ICON Complex in Hobart CBD, featuring Aura, an inner-city rooftop bar (a first for Hobart, cocktails for everyone!). Also scheduled for a Q1 opening in the CBD is Mövenpick (Accor Group) 196-room hotel, and the 142-room Vibe Hotel. Meanwhile, an extra 21 rooms have just been opened at Moss, the botanically themed hotel that blossomed at Salamanca Place last year.

Launceston, too, has a raft of new accommodation due soon. Following newcomers Stillwater Seven and Change Overnight, work is well underway on the brand new 86-room Hotel Verge in the Launceston city centre.
Cradle Mountain Gets Some TLC
New lodge and experiences rock the Cradle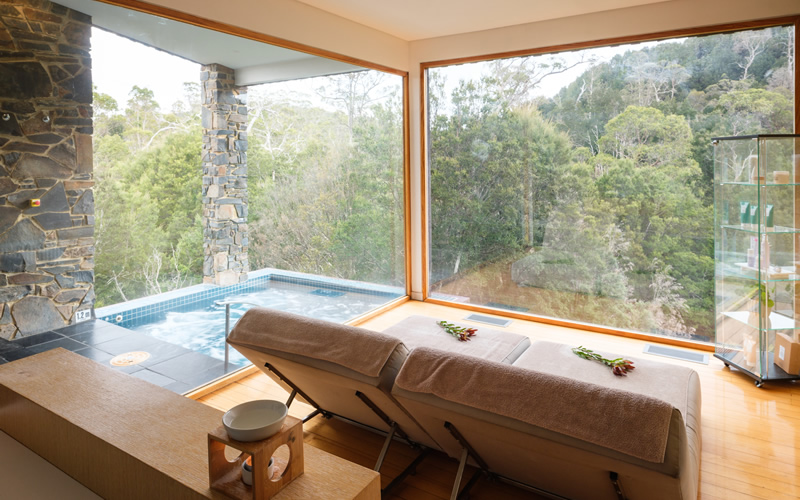 Stay tuned for the roll-out of new accommodation and experiences at Tasmania's popular Central Highlands national park. Leading the charge is the established wilderness retreat Cradle Mountain Lodge , which has recently refurbished its five luxurious King Billy suites. Phase one of the renovations span the Highland restaurant, Tavern bar, Waldheim spa, and reception. For thrill seekers, the new Cradle Canyons Phoenix Gorge experience involves abseiling the Big Cheese, a 30-metre high waterfall. Don't believe us? Watch this. The McDermott Group and S Group are developing 62 luxury self-contained apartments in the Cradle valley featuring a viewing platform for stargazers. And, to top it off, the national park's visitor information centre is being upgraded.
Everything Old is New Again
Heritage stays crafted with care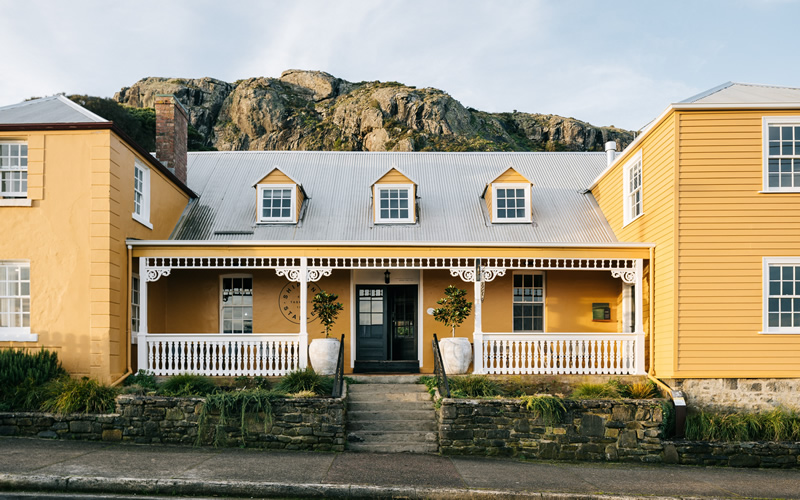 Tasmania is the place to experience the nation's most inspiring heritage conversions. Textbook examples include Stillwater Seven, a super-stylish boutique hotel of just seven rooms in Launceston's 1830s flour mill; the storied Ship Inn Stanley in the shadow of The Nut on Tasmania's north-west coast; and the gloriously green Moss hotel, a converted Georgian-era sandstone warehouse on Salamanca Place in Hobart.
Forage for a Feast
The art of hunting and gathering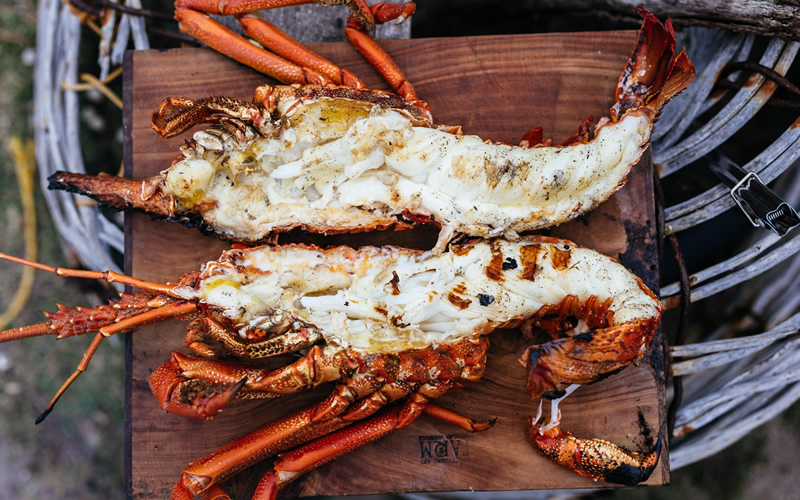 Agri-tourism is a dominant vibe in 2020, with a suite of agri-tours coming online. Off the Table Tours, in and around working farms northern Tasmania offers a range of behind-the-scenes experiences linking food lovers with Tasmania's top farmers and producers. Choices include truffle hunting, cooking your own Cape Grim beef, a garlic and heirloom tomato tasting, and an eggs-pedition at the island's largest free-range egg farm. King Island is world-renowned for its beef, the Meat Your Beef Tour allows you to go behind the scenes of 1500 hear of cattle farm offering a tailored farmgate experience on the gourmet island. Pull-on a pair of waders and learn how to shuck your own with tuition from an oyster farmer at Oyster Bay Tours at Freycinet Marine Farm. The Flinders Island Wharf stages its fly-in-fly-out Catch 'n' Cook Crayfish Lunch experience until April 2020. Take a scenic flight (from Melbourne, Launceston, Freycinet and Hobart), land at Killiecrankie Beach and catch crayfish with your personal local fisherman straight from the sea. Head to Flinders Island Wharf with said crayfish for a meal to remember, teamed with Flinders Island's own wines and gins.
Destination Dining
Take a day trip for top eats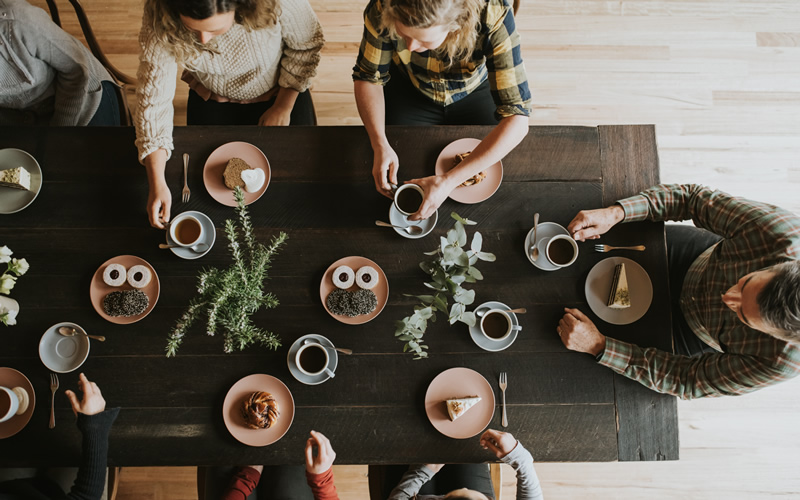 Tassie's best paddock-to-plate eating is often just a country drive away from the island's gateways. Long lunches in picturesque locations are the best way to relax into the Tasmanian way of life. Joining the likes of Agrarian Kitchen and Eatery (New Norfolk), the Tasmanian Food and Wine Conservatory (Sassafras) and Fat Pig Farm (Cygnet) are new regional eateries including Port Cygnet Cannery in an old apple-canning factory; the first stage of the restaurant includes a wood-fired eatery, bar, beer garden and event space, beside the cellar door of Sailor Seeks Horse. And at the former Potters Croft Lodge in the Tasman Peninsula town of Dunalley, Van Bone will focus on seasonal menus inspired by its onsite permaculture market garden.
Winter is Hot in Tasmania
Off-season is prime time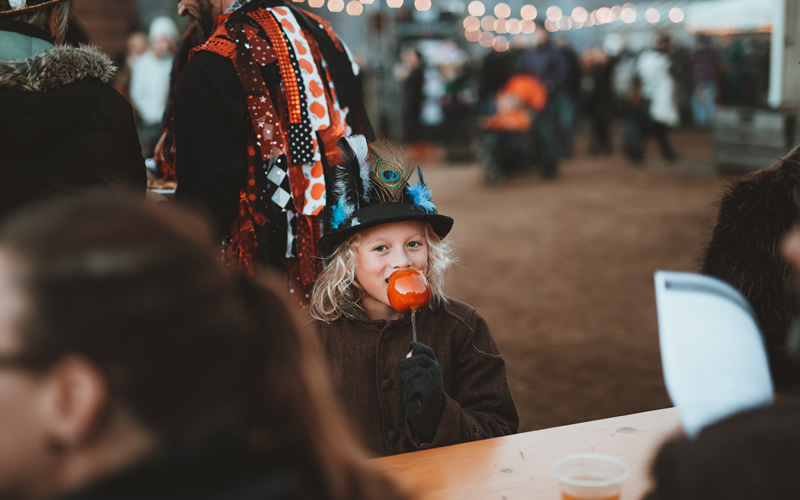 As the stresses of peak-season travel pile up - price hikes, delays and queues – the appeal of shoulder and off-season travel sweetens. Tasmania is Australia's leading off-season destination from the snowy, Narnia-esque wilderness of Cradle Mountain , to secluded retreats with roaring fires (Pumphouse Point on Lake St Clair, Thousand Lakes Lodge in the Central Highlands among them). Winters here are lit by the energy of the bacchanalian winter festival Dark Mofo - including the traffic-stopping Nude Solstice Swim – and fuelled by scores of experiences and events that celebrate the season. Tassie's winter walks are as brisk as they are wild - embark on hikes designed for winter conditions along the Overland Track, or Three Capes Track, or the Maria Island Winter Walk. Indoor types, meanwhile, can luxuriate in hot tubs or beside fire lit hearths at boutique boltholes including Ship Inn Stanley, The Granary and Stillwater Seven. Tassie's food regions come alive with seasonal celebrations, too. Among them is the Huon Valley Mid-Winter Festival , a pagan-inspired gathering in the Huon Valley that promises fire, feasting, and folklore. Winter is coming.
Transformative Tasmanian Aboriginal Experiences
Discover island people and stories in a truly immersive way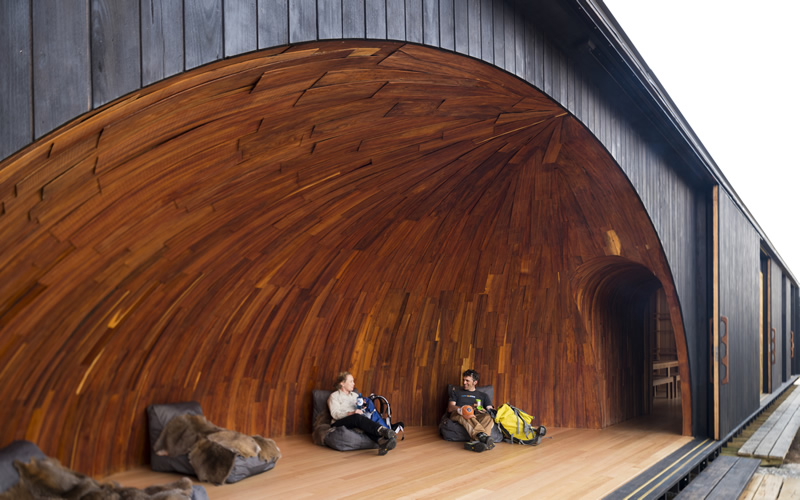 Some believe Tasmania's position at the confluence of several tectonic plates contributes to a unique sense of calm and connection felt by many who live here. For new arrivals, there's a growing collection of guided Tasmanian Aboriginal experiences that may help them feel this energy, too. On Tasmania's east coast wukalina walk explores the cultural home of the palawa. The lands of the larapuna/Bay of Fires and wukalina/Mount William areas are you home over three-nights and four days, sleep beneath star scattered skies in bespoke domed huts, walk in the footsteps of the palawa, participate in cultural practices like basket weaving and creating shell necklaces, feast on traditional fodder like mutton birds and locally harvested shellfish. Kooparoona Niara Tours host bespoke day tours of Tasmanian Aboriginal cultural sites, stories, and food stops of the Meander Valley region. Connect to Tasmania like never before, these unique experiences promise to be like no other.
Unconform at The Unconformity
Wonderful and wild festival on Tasmania's west coast
Save the date: 16-18 October 2020. A former mining town on the edge of Tasmania's southwest wilderness is an unlikely location for an arts and cultural festival, yet that's only part of the international buzz. This biennial festival on the west coast is courageously "mining new cultural experiences at the edge of the world" – part festival, part community development project with a special sense of place. The Unconformity takes its name from a rare geological formation found in the region, the Haulage Unconformity, but it also embodies Queenstown's reputation for being different. The town's main street, shop windows and the restored art deco Paragon Theatre are transformed as immersive art venues. Otherwise, expect the unexpected.