Home cooking with love from Tasmania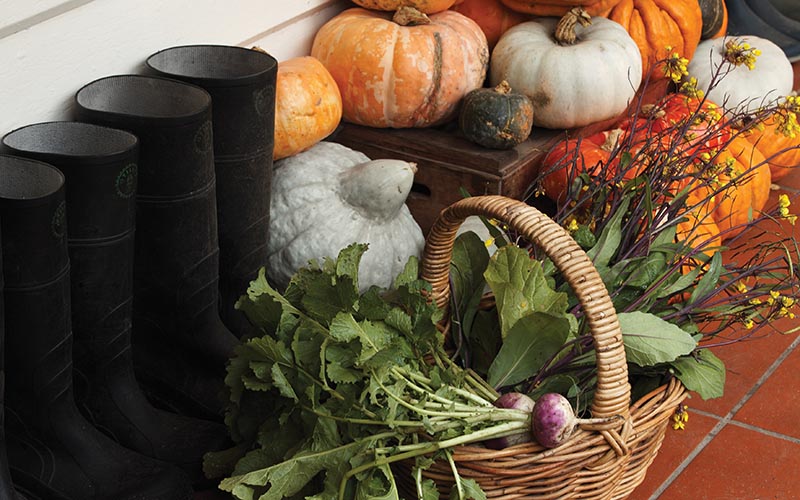 We've had a lot of time lately to ponder the distance from farm to fork, to plot the course from grape to wine bottle. And there's been precious time to slow down and slow cook. In Tasmania, the distance from paddock to plate is never far, making it the perfect place to learn new skills and celebrate the joys of seasonal home cooking and hand making. Pull on gumboots and head into kitchen gardens at a collection of highly regarded Tassie cooking schools in serene rural settings run by accomplished cooks and passionate teachers. From fermentation to cooking over fire, sourdough baking to cheesemaking, there's a culinary adventure waiting to happen in Tasmania.
The Agrarian Kitchen Cooking School and Farm, Lachlan
Celebrating seasonality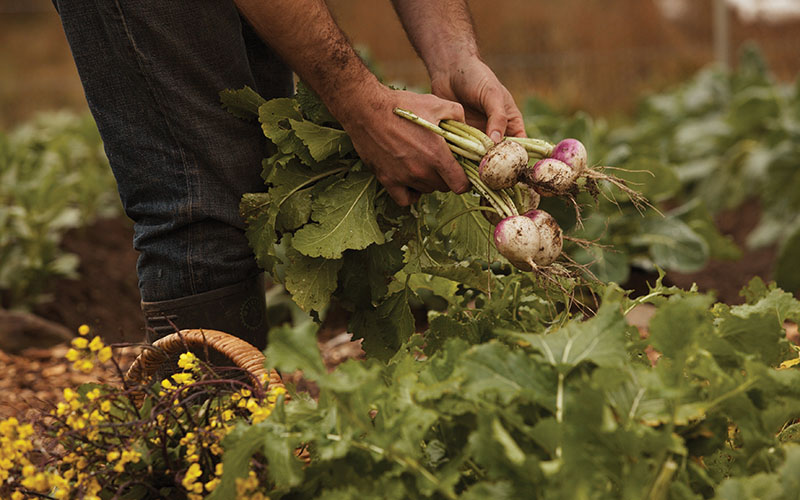 Reconnect with the land and learn to cook with the seasons using produce plucked from the garden at the Agrarian Kitchen Cooking School and Farm in the Derwent Valley. Established by former food editor Rodney Dunn and his wife Séverine Demanet in 2008, classes led by Rodney draw on the skills of a range of food experts who share the secrets of baking, cheese making, fermentation, cooking with fire, handmade pasta, cooking with truffles and more. Start by pulling on gumboots and foraging in the garden, then heading to the kitchen in the 19th-century farmhouse to celebrate the arts of seasonal cooking. For more refined expressions of The Agrarian's ethos, head to its acclaimed Eatery in nearby New Norfolk for takeaway meals and a dine-in set menu due to start in June. www.theagrariankitchen.com
Provenance Kitchen, Stanley
Food from the source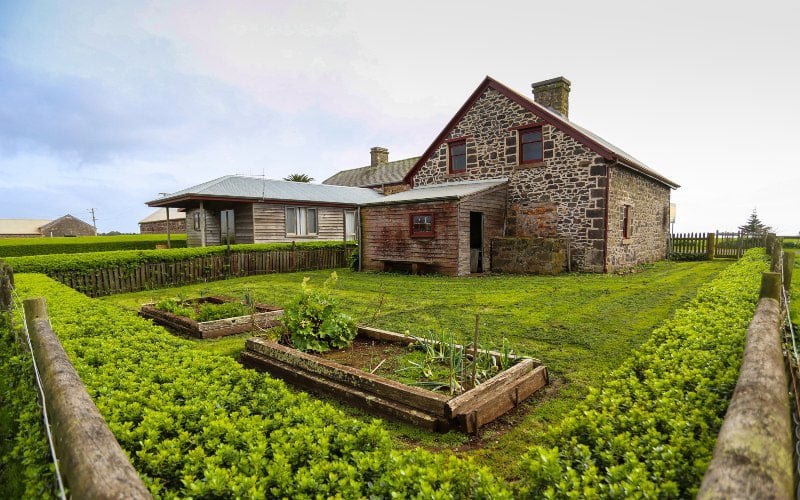 The historic fishing village of Stanley in Tasmania's north west and the monumental volcanic plug known as The Nut are the arresting backdrop for Provenance Kitchen's cooking classes. The classroom, too, is special - the original threshing barn of convict-era Highfield Historic Site. Understanding where and how food is produced is at the heart of the Provenance Kitchen experience. Students meet the farmers and fishermen, forage for native plants, and head back to the kitchen to prepare a four-course m eal. Learn now to cook with fresh abalone, make handmade pasta and turn out the perfect steak using locally sourced Cape Grim beef. https://www.facebook.com/provenancekitchen
Signature farm experience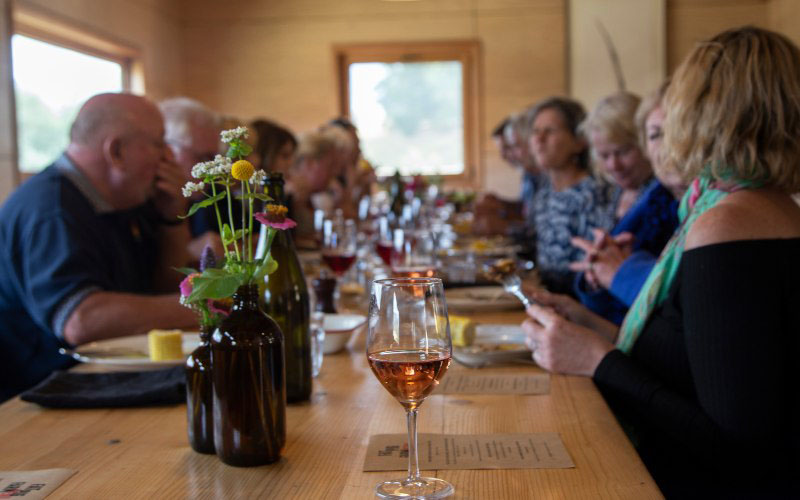 Find your inner farmer at Fat Pig Farm in the beautiful Huon Valley and learn to cook with SBS's Gourmet Farmer and sustainability advocate Matthew Evans. With partner Sadie Chrestman, Matthew runs a 28-hectare farm of namesake Wessex Saddleback pigs, chooks, a herd of beef cattle, a pair of milking cows, a market garden and heritage apple orchard. Their cookery school is a hands-on workshop over one or two days, where guests hang out with the pigs, raid the garden, cook the produce and share the feast. www.fatpig.farm
Farmhouse Kitchen, Wattle Grove
Sharing family traditions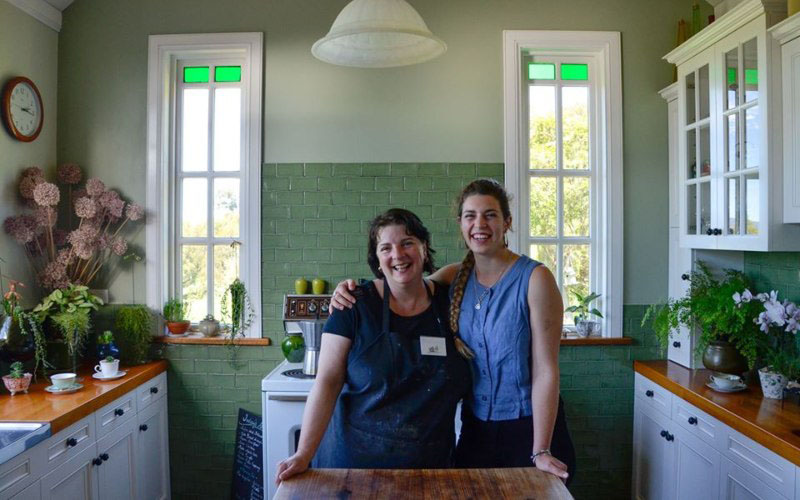 While international borders remain closed, take a virtual journey to the Puglia region of southern Italy. At the Farmhouse Kitchen, experienced Italian cook Giuliana White and her daughter Genevieve share cooking techniques and flavours handed down through generations. In the hills among the hobby farms and orchards of the Huon Valley, the school is perfectly placed to showcase the region's freshest ingredients. Learn about the culture and history of Italian food through master or mini-classes featuring an array of Italian flavours, stories, methods and laughter in a traditional home-style kitchen. www.thefarmhousekitchen-tas.com
Image Requests
For high resolution photographs used in this article, please reach out to our PR & Earned Media team at media@tourismtasmania.com.au or join our Visual Library.