The future is bright in Tasmania
Tasmanians have used their creative energy and entrepreneurial spirit to return with innovation in 2021. A raft of new accommodation, attractions and eateries have opened with plenty more to come.
Eat it up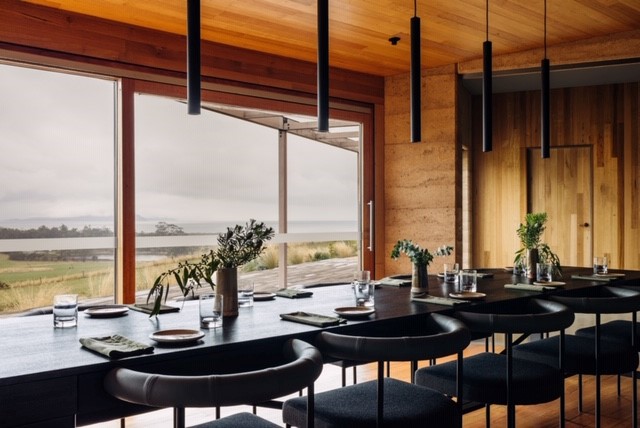 Destination dine 50-minutes south of Hobart at Van Bone. Led by Timothy Hardy, a boomerang Tasmanian whose background includes Michelin-starred restaurants in Europe and Brae Restaurant (Victoria). A sustainability and locality ethos underpins the project with an onsite permaculture garden and locally sourced produce inspiring the dishes. Doors opened on February 19.
The newly developed Marriott Hotel, The Tasman, will host an Italian eatery lead by Culinary Director and hometown chef, Massimo Mele. A native Tasmanian with both international status and home-grown Italian roots, Massimo will bring his signature Italian warmth with a local Tasmanian twist mid-year 2021. Hobart cheesery Fondru has been rebranded A'petit Bistro and the bar revised with a focus on Mediterranean and European-style share plate dining. Aura Restaurant opened in late November. Perched atop the newly opened Crowne Plaza, take in sweeping views over Hobart's river, mountain and sky with a locally influenced menu.
Laze in Luxury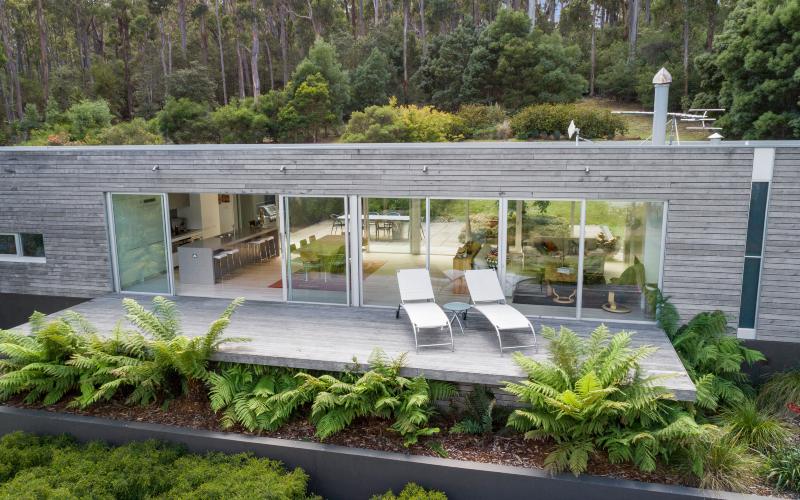 Everyone needs a bolthole: somewhere to escape and hide. Find your Bolthole on the Tasman Peninsula, the luxury seaside sanctuary perched over Pirates Bay beach set in a eucalyptus glade beside the Tasman Sea. The stunning five-bedroom home has direct beach access for swimming, surfing, kayaking, snorkelling and the occasional whale spotting.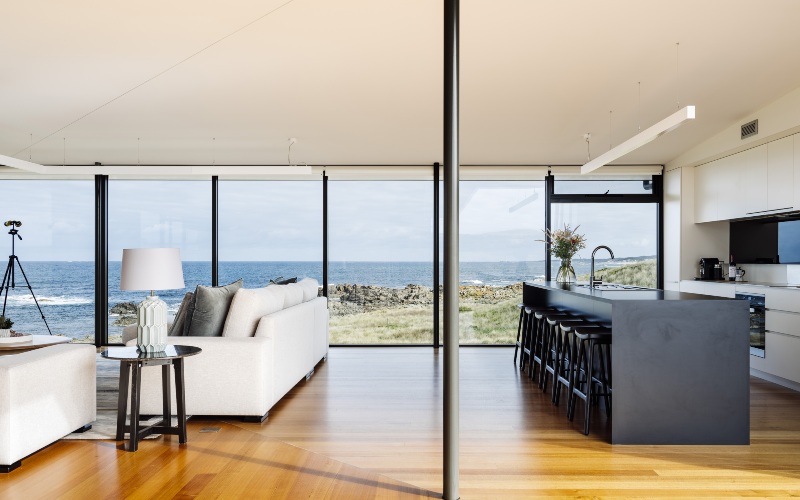 Ettrick Rocks offers a suite of retreats that celebrates the rugged coastal scenery of King Island. The walls of glass create coherence with the southern ocean. Award-winning architects, Rosevear and Stephenson, have created a modern, minimalistic atmosphere for pure relaxation.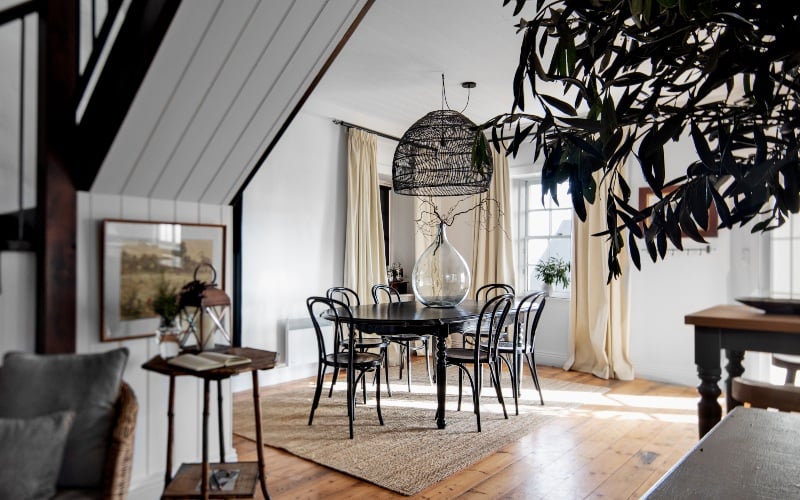 Stanley's beloved Ship Inn have expanded offerings as part of their storytelling stay. Roaring Toms is a crafted two-bedroom luxury apartment. Early January saw the restoration of the old billiards hall into a guest lounge, and the local horse stables have be transformed into a yoga studio and gym.

Villa Talia combines European influence with the tranquil surrounds of the Huon Valley. The wrap-around veranda, sweeping views, open fireplaces and outdoor bath are just some of the added charms that make the stay.

The Cove is a micro-resort, a 10 minute drive from the Spirit of Tasmania terminal. The villas celebrate the curves of the Bass Strait coastline, which you can enjoy from your own outdoor bath. Now open.
Refreshed Experiences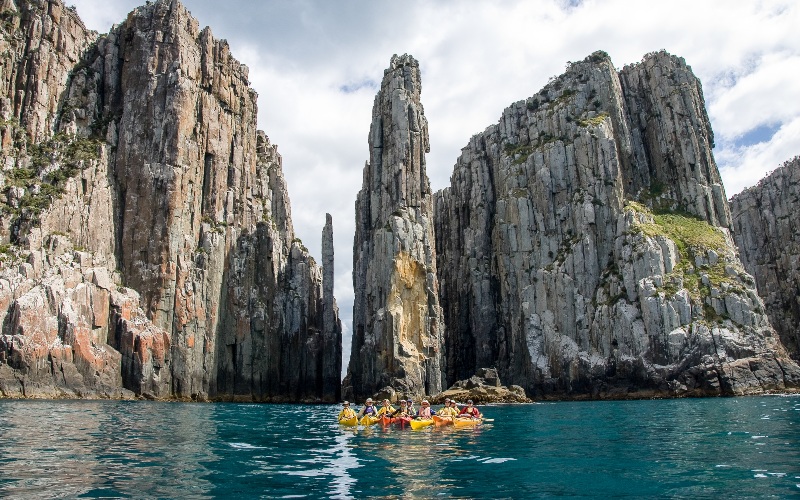 Southern Sea Adventures offer new multi-day kayaking expeditions where paddlers can witness the wonders of Australia's highest sea cliffs on the Tasman Peninsula.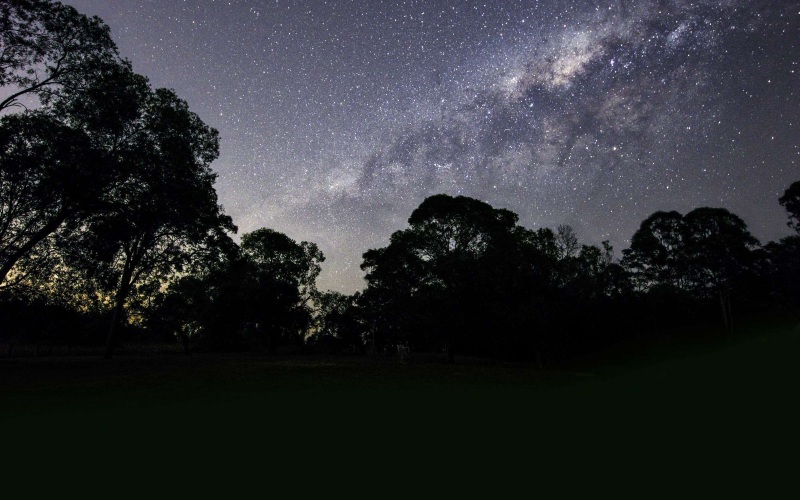 Walk on kunanyi has created an experience to 'Explore the Southern Stars'. In collaboration with the Astronomical Society of Tasmania, stargaze on a 1.5hr night time tour on kunanyi / Mt Wellington. Adults $40, Children $10, warm clothes required and treats supplied. Tours commence March 20, bookings essential.
Urban Dwellers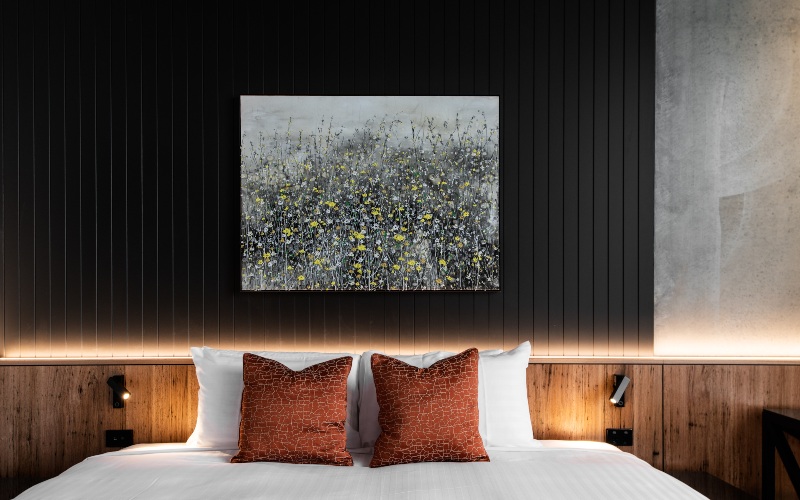 Launceston's industrial chic 86-room Hotel Verge is finished with polished concrete, glass and brick with richly textured furnishings.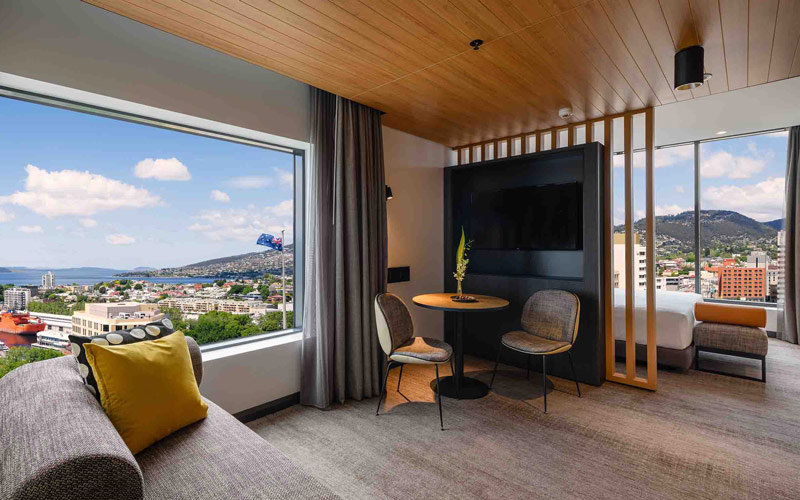 In Argyle Street the 196-room Mövenpick Hotel captures city views, opened in early 2021.

Hobart plays home to the 142-room Vibe Hotel. This new addition is located in the CBD and features an infinity inspired pool that pays homage to kunanyi / Mt Wellington's infamous disappearing Tarn.
The Tasmanian Spirit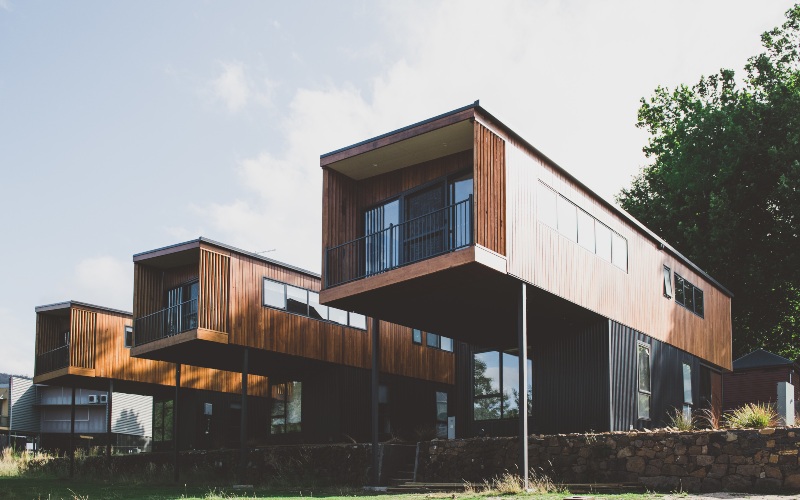 Mountain biking hotspot, Derby, is getting a bar onsite at the Tin Mountain accommodation premises with plans to build a distillery and brewery down the road.
Sydney developer John Ibrahim is behind the $14m historic Callington Mill whisky distillery igniting the tourism engine for Oatlands.
The King Island Brewhouse captures the essence of the gourmet island home to world-class beef, crayfish and gourmet cheese. With pristine rain water on tap, the brewery delivers on quality craft island brews.
Launceston's' industrial and new chic wine bar Havilah, showcases leading Tasmanian, Australian and international food artisans and producers.
The daughter of the "godfather" of Australian whisky, Kristy Lark-Booth, has opened a cellar door in the historic township of Richmond, harvesting barley and botanicals for her spirits on-site. Lark-Booth started productions at her own Hobart distillery in 2016, becoming the country's first female owner-distiller.
VSC Distillery, a $2m Argyle Street whisky development, was approved for development in September with plans to offer cellar-door tastings, bar snacks and seating for up to 47 people.
East coast darling, Devil's Corner, plans to expand its cellar door offerings with a $1.2m development doubling the cellar door and food spaces.
Holiday Road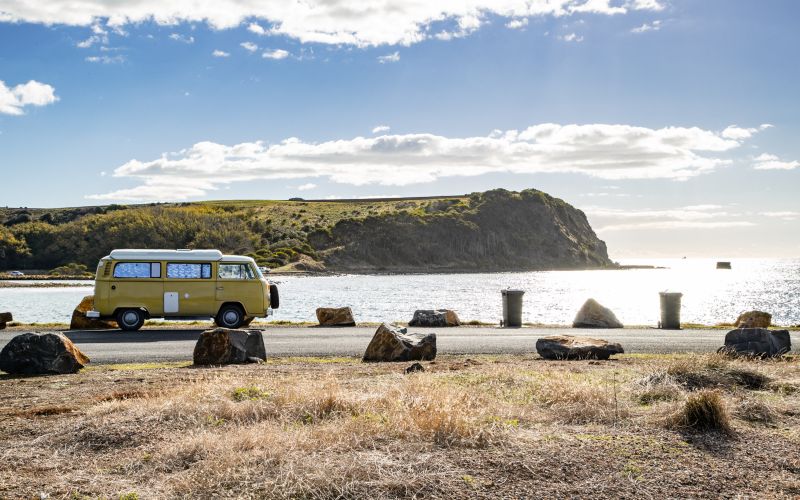 In Tasmania, a detour is an adventure. Self-drive journeys on this compact island offer the freedom to find the things you need – natural wonders, inspiration, calm, great fish and chips – and much you never expected. Every road, every country lane, every track in Tasmania leads to discovery and surprise. Plot a journey and see where the detours take you, choose from the Great Eastern Drive, Western Wilds, Southern Edge, Heartlands or Northern Forage.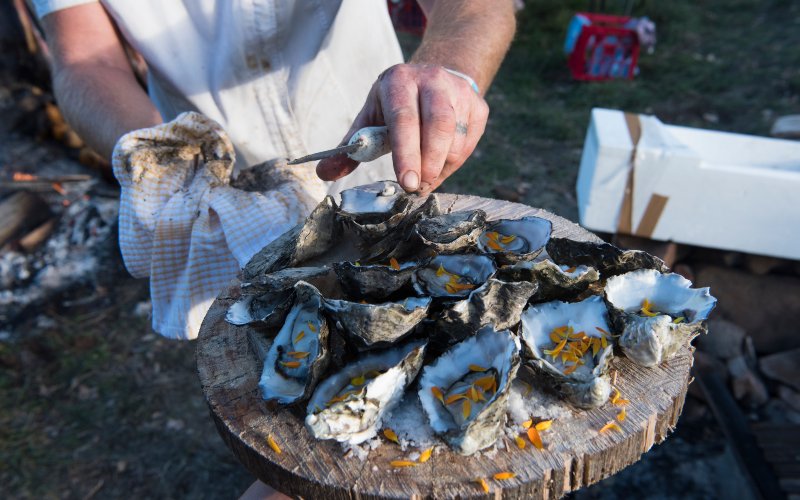 The Tasmanian Seafood Industry Council has launched a self-drive seafood trail around the state. Tasmanian seafood businesses are dotted around the state, from oyster farms, restaurants, cafes, eco tours, processing facilities and areas of indigenous cultural harvest, to iconic wharves and jetties lined with boats. Tasmania's past, present and future is richly connected to the sea.
The recently launched Tasman Wine and Spirit Trail includes Nonesuch Distillery, Cape Bernier Vineyard, Hellfire Bluff Distillery, Bangor Vineyard Shed, Impression Bay Distillery and McHenry's Distillery. Visitors can drop into the six boutique wineries and artisan distilleries during a trip to the Tasman Peninsula.

Tourism Tasmania Media Hosting Program
Tourism Tasmania are currently working through media hosting protocols to ensure safe travel in Tasmania. We care for the health and wellbeing of all media program participants and your safety is our priority. If you have a confirmed commission or media opportunity, please reach out to the PR team to discuss famil options.
Background Notes
Tourism Tasmania is the Tasmanian Government's tourism marketing agency. Its main purpose is to connect people to Tasmania through domestic and international marketing programs that create demand for Tasmanian holidays and attract more visitors to the state.
Image Credits
Adam Gibson, Tony Story, Anjie Blair, Stu Gibson, S Group, Sarah Rhodes
Media Contact
Sherene Somerville, PR & Earned Media Manager
media@tourismtasmania.com.au