Ashes in full swing this summer in Tassie
Your guide to Hobart's summer of cricket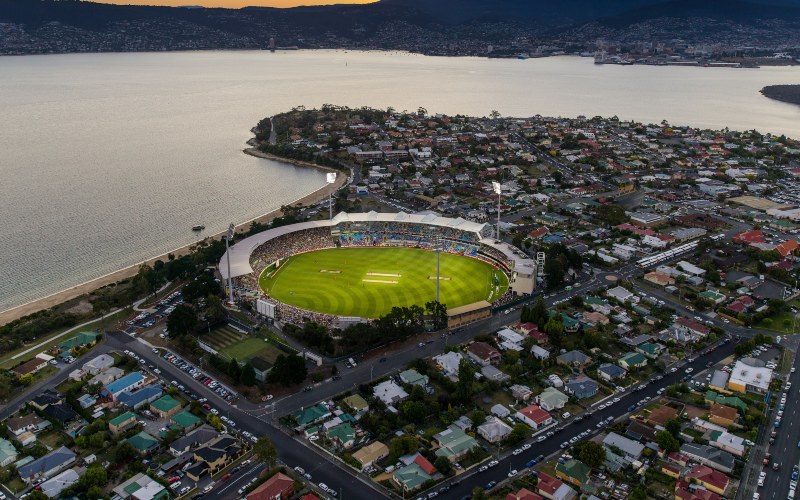 Blundstone Arena. Photo credit: Alastair Bett
Quick singles
What?
Australia vs England in the fifth men's Ashes Test of the 2021–22 series. It's a day/night Test.
The pinnacle of international Test cricket, the Ashes have been contested between England and Australia since 1882.
Where?
Blundstone Arena, Bellerive, Tasmania.
When?
14–18 January 2022.
Why?
Perth was scheduled to host the match, but COVID-19 quarantine protocols between Cricket Australia and the Western Australian government couldn't be finalised.
How?
With Perth out of the conversation, Hobart beat Melbourne, Canberra, Adelaide, and Sydney for the hosting rights – a major win for the island.
After 140 years, the Ashes are finally coming to Tasmania.
---
Where is it?
Sydney has Balmain, Melbourne has Williamstown, Perth has Fremantle … and Hobart has Bellerive, an endearing harbourside hub.
Bellerive has historic buildings, a sheltered marina, and Blundstone Arena fronting onto Bellerive Beach.
The ground (capacity 20,000) hosts domestic and international cricket in summer, and AFL football in winter.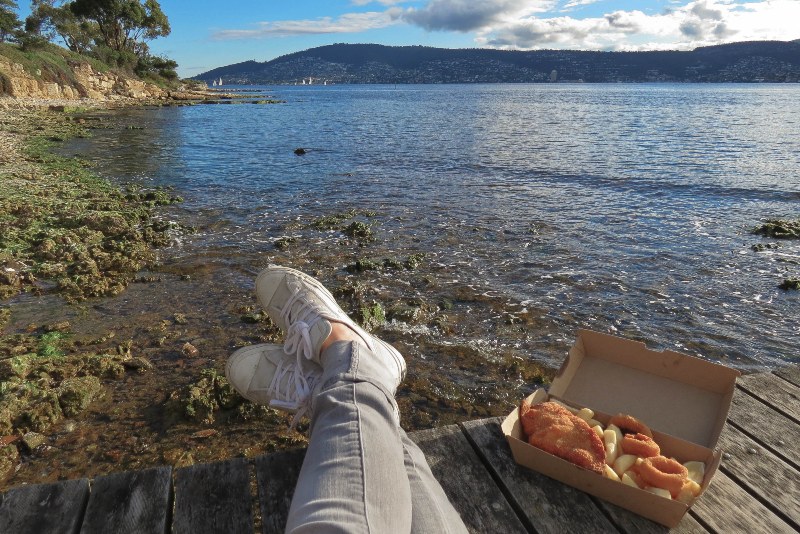 Bellerive marina. Photo credit: Kathryn Leahy
How do I get there?
The new free ferry from the Hobart waterfront to Bellerive will run extra services during the big match offering coffee, sparkling wine and mountain views.
Parking will be tight around the ground. Drive and park at Kangaroo Bay or Rosny instead, then stroll around the foreshore to the ground. Along the way, check out the river views and Bellerive's own 'golden mile' of waterfront houses.
Don't want to drive? Buses 605, 613, 615, 620 and 625 run to Bellerive from the city regularly, with extra match-day services: watch this space for the latest.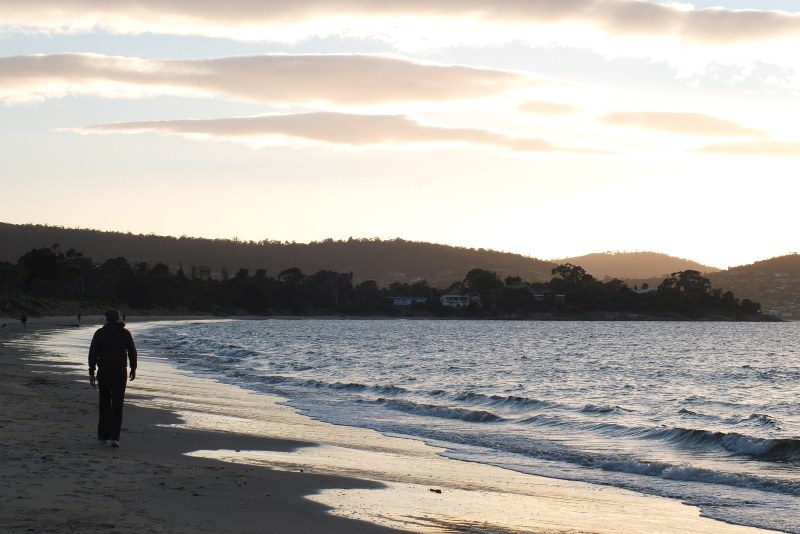 Bellerive Beach. Photo credit: Masaaki Aihara
What's nearby?
If you've got the kids in tow, bring your bathers for a dip at Bellerive Beach, or let them enjoy the amazing playground between the sand and the stadium.
The 1884 Kangaroo Bluff Historic Site is nearby, built in 1884 to protect Hobart from wandering Russian warships.
Not far from Blundstone Arena, Bellerive's Tasmanian Produce Market is happening from 9am on Saturday 15 January. Fruit, veg, bread, cakes, a hot coffee or two – it's a blissful way to start the day.
Bellerive Boardwalk is perfect for some fish-and-chips or a post-cricket drink, or head back across the river for a night in Hobart's waterfront pubs and bars.
Beyond the cricket pitch…
No car? No worries. Here are some great ways to get around in the Hobart summer and enjoy being outside while the sun shines.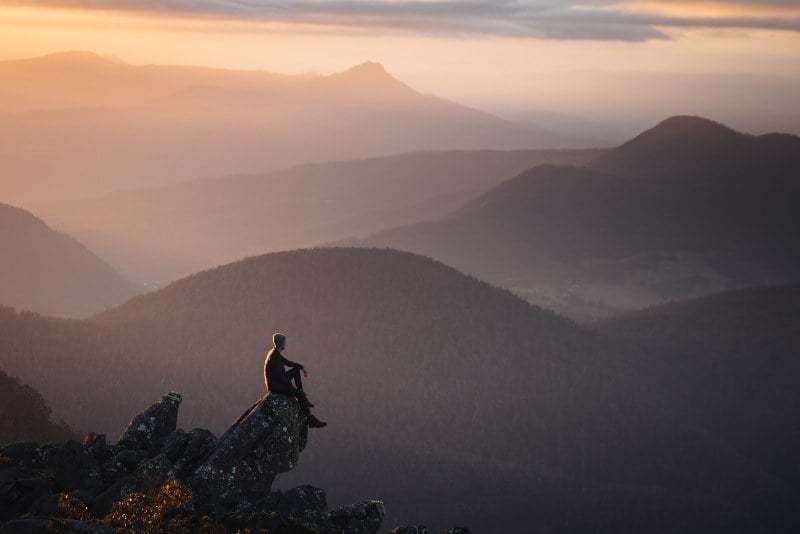 kunanyi/Mt Wellington. Photo credit: Emile Ristevski
kunanyi / Mt Wellington watches gracefully over Hobart. Head up to the top to check out what you've been eyeballing across the river from the cricket pitch. It might look little on the map, but somehow Hobart always seems bigger from up here.
Take a guided hike with Walk on kunanyi tours, a momentous daytrip from the Hobart waterfront, heading up to the pinnacle. Or if you're short on time and want to save your legs, hop on the kunanyi / Mount Wellington Explorer Bus.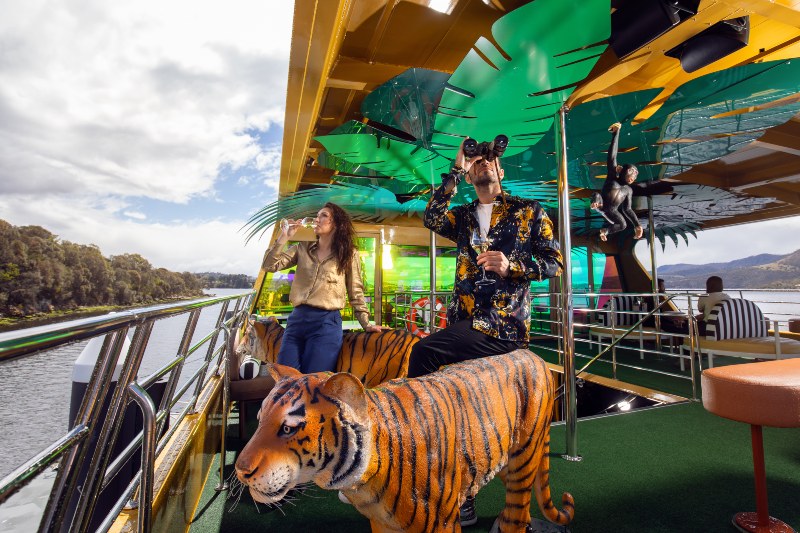 Mona Roma ferry MR-II, upper deck. Photo credit. Mona and Jesse Hunniford
The new free ferry service allows you to float between Hobart's eastern and western hubs – but if you're wanting something more scenic, take a Hobart Historic Cruise, or go full pirate on the Lady Nelson (Arrgh!). There's always the Mona Roma ferry, too, taking you to Mr Walsh's private art lair north of Hobart, with optional snacks and bubbles for a little extra boujee.
Only have a day? For some coastal exposure, take a Pennicott Wilderness Journey from the Hobart waterfront. These iconic yellow boats take you on a journey from the CBD hustle to the rugged Tasman Peninsula, where you can witness the tallest sea cliffs in the Southern Hemisphere and perhaps make friends with some sea creatures.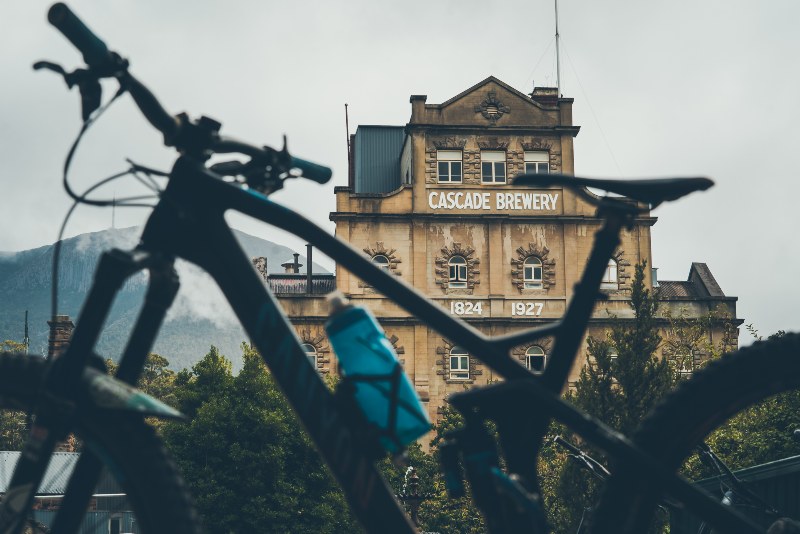 Cascade Brewery. Photo credit: Flow Mountain Bike
Enjoy a little electric push with an e-bike from Hobart Bike Hire. Or pick up a newly launched e-scooter, scattered around the city: download the Neuron or Beam app to get scooting. If you're a cycling purist who enjoys the push of a pedal, take a Eudemonia cycling tour, with single or multi-day tours if you're in town for a couple of extra days.
If you just want to cruise, the Red Decker is a hop-on/hop-off bus service delivering you to Hobart's top sights on a 90-minute loop tour, from TMAG (Tasmanian Museum and Art Gallery) on the waterfront to Cascade Brewery in South Hobart, and everything in between.
Bruny Island Long Weekend. Photo credit: Tourism Australia and Graham Freeman
Consider bookending your trip with an all-inclusive guided experience to the jewel in Hobart's crown, Bruny Island. Bruny Island Long Weekend take care of everything: food, walks, scenery, and a bed to rest your head for a couple of nights. Or make your way to Tasmania's east coast with the Maria Island Walk experience. Lunch and distillery tours are available.
The Turner Stillhouse's Three Cuts Gin recently won best international contemporary gin and received a double gold medal at the prestigious American Distilling Institute's Judging of Craft Spirits annual competition.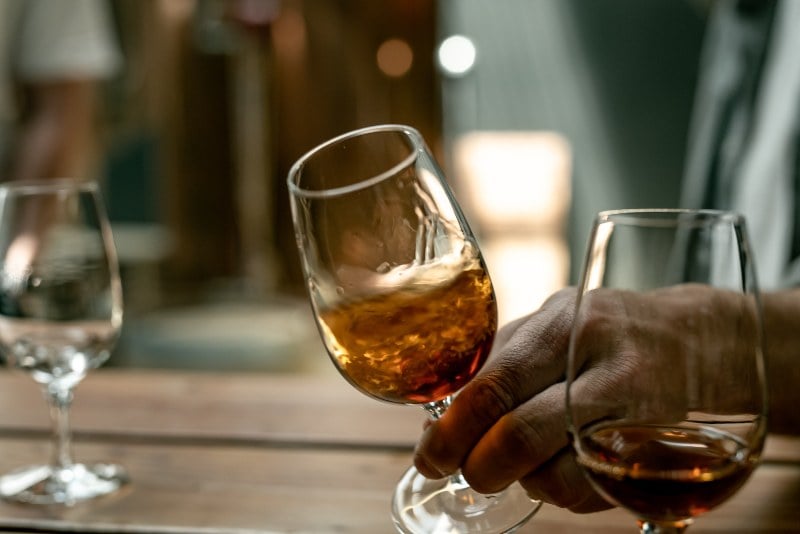 Charles Oates Distillery. Photo credit: Liam Neal
Dodge being the designated driver with a wine or spirit tour. Drink Tasmania offer wine, whisky, beer, cider and gin tours, with pick-up from Brooke Street Pier in Hobart. The Brew Hop (aptly named) takes you to meet Hobart's local brewers, or further afield to the idyllic Huon Valley.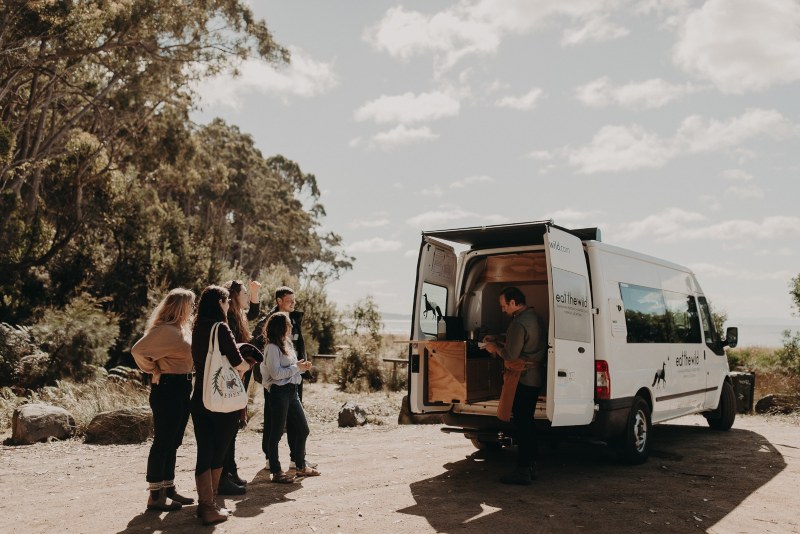 Eat the Wild. Photo credit: Lauren Phillips
Hungry? Go 'Beyond the Cellar Door' with Eat the Wild pop-up dining tours. A van serves as a mobile kitchen, the driver is your personal chef, and a farm, winemaking shed, or an old barn becomes your temporary restaurant. Indulge in a degustation-style menu paired with local wines. Sit, relax, chat, drink, eat, repeat.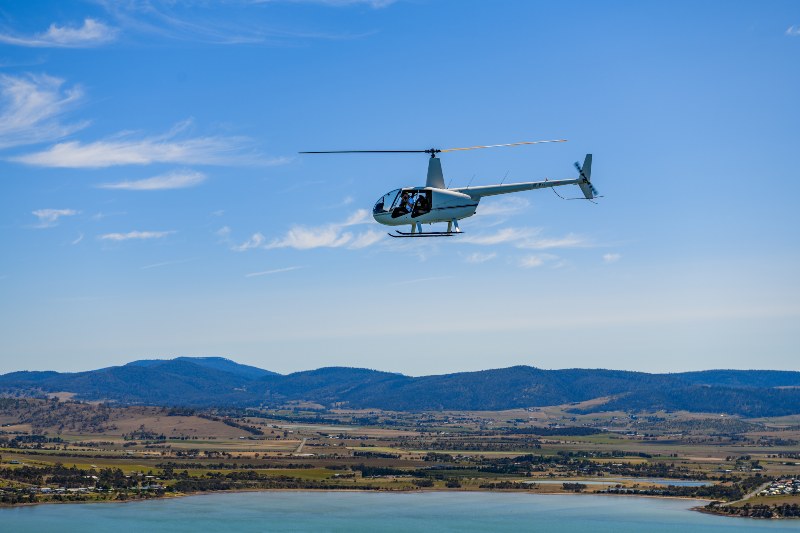 Tasmanian Air Tours. Photo credit: Loic Le Gully
How about Hobart from a birds-eye view? Above and Beyond offer seaplane experiences with the opportunity to land in remote spots across the southern edges of the island. Tasmanian Air Tours offer scenic helicopter tours, perhaps with a private vineyard landing (like a boss).
With Hobart as your HQ, experience the city and surrounds by foot, air, pedal, tour or sea.
---
For a full and up-to-date listing of Tasmanian events, and information on travelling to Tasmania, visit the Discover Tasmania website www.discovertasmania.com.au